In no present danger, our senses should assimilate it. It should be an easy enough accomplishment to look around us and see that we are in no danger.
Our conscious mind is meant to give our body an assessment of what I will call cultural conditions, for there are sophistications and specifications that in our terms consciousness alone can assess. If under conditions naturally safe in the terms of primary experience, we become overwhelmed by unsafe signals from secondary experience — that is, from our reading or whatever — we show lack of discrimination. We are not able to differentiate between the physically safe present situation, and the imagined which is perhaps unsafe, calling forth the alarms of danger.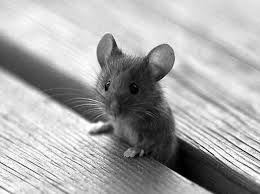 The body mechanisms become highly disoriented. The signals to the body are very contradictory, so that after a while, if such conditions continue, we can no longer tell whether we are in actual danger or imagined danger. Our mind then forces our body to be in a state of constant alert — but more unfortunately, we train ourselves to ignore our direct, sensual feedback in the present moment.
Our body then might say we are safe, and our senses show us that no danger is present — yet we have begun to rely so upon secondary experience that we do not trust our creature reactions.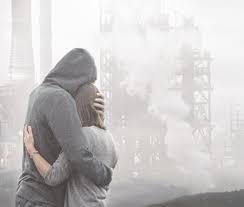 Because of man's and woman's great gift of imagination, however, the alarm signals not only invade a safe present moment, but go jangling into the future. To whatever extent, and in whatever fashion, each individual is therefore robbed of his of her beliefs in the personal ability to act meaningfully or with purpose in the present.
The body cannot act tomorrow, today. Its sense data must be clear. This resulting feeling of powerlessness to act leads to a state of hopelessness of varying degrees — and that mood does not tie itself to specific details, but pervades emotional life if it is allowed to. To whatever degree, the condemning, critical material too often becomes self-prophesying — for those who put merit on it allow it to cloud their reactions.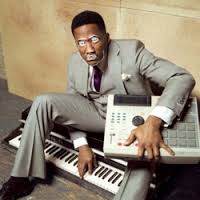 In our terms, while we live, and in the most pertinent terms of intimate sensation, our reality must be what we perceive in the framework of our time, and what we create within that framework as it is experienced. therefore, I entreat not to behave as if man or woman is an imbecile, doomed to extinction, a dim-witted, half-crazy animal with a brain gone amuck.
None of the prophesied destruction man and woman so fears is a reality in our time; nor, for all of the critical prophets through the ages, and the forerunners of doom, has the creativity of man and woman destroyed its self in those terms.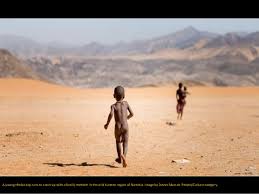 There are those who make careers of condemning the faults and failings of others, or of the species itself, and because of that attitude man and woman's great energy and good intent remain invisible. Man and woman are in the process of becoming. His and her works are flawed — but they are the lawed apprentice works of a genius artist in the making, whose failures are indeed momentous and grotesque only in the light of his senses genius, whichever leads him or her and directs him or her onward.
When we are considering the future in our terms, constructive achievements are as realistic as destructive ones. In those terms, each year of man's existence in fact justifies a more optimistic rather than pessimistic view. We cannot place man or woman's good intent outside of the physical context, for outside of that context we do not have the creature that we know. We cannot say that nature is good, but spawned man and woman, which is a cancer upon it, for nature would have better sense.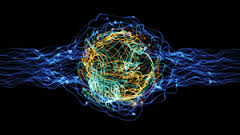 We cannot say, either, The Nature — will destroy man and woman if he or she offends her or him, or The Nature — has little use for its own species, but only wants to promote Life– for Nature is within each member of each species; and without each member of each species, Nature — would be non-existent.
Because we are natural creatures, within us there is a natural state of being. That state can be an ever-present reservoir of peace, vitality, and understanding.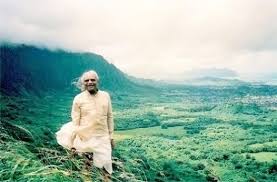 Whatever our scientist think, our body and our consciousness and our universe spring constantly into actualization. Therefore, through cultivating the clear experience of our own consciousness and being with time and with the moment as we feel it, we can draw upon the greater vitality and power that is available.
To do this, reply upon your immediate sense data, not secondary experience as described. That primary sense data, while pinpointed in the present, providing us with the necessary stance in time, still can open up to us the timelessness from which all time emerges, can bring us intuitive intimations, hinting at the true nature of the ever-present coming-to-be of the universe.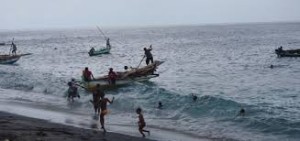 That kind of experience will let us glimpse the larger patterns of man's and woman's creativity, and our part in it. We have been taught to concentrate upon criticisms and faults in our society; and in our times it seems that everything will work out wrong — that left alone the world will run down, the universe will die, man and woman will destroy themselves; and these beliefs so infiltrate our behavior that they organize much of our experience and rob us of the benefits nature itself everywhere provides in direct primary experience.
Often then we ignore our senses' reality in the world — the luxurious vitality and comfort of the daily moment — by exaggerating the importance of secondary experience as defined for this discussion.
The most negative projection or prophecy seems to be the most practical one; when we are reading of the world's ills we say in all honesty, and with no humor: "How can I ignore the reality, the destructive reality, of the present?" In the most practical, immediate, mundane terms, however, we and our world are in the moment naturally and physically safe, as our bodily senses immediately perceive. In the most basic of bodily terms we are not reacting to present conditions.
This would be only too clear if we were physically experiencing the conditions about which we might be reading. If the world were falling down about our shoulders, we would only too clearly understand that "earlier" we were reacting to an imagined and not a real situation.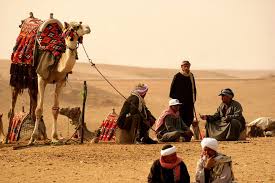 While disasters, imagined or encounter second-handedly, may in fact later occur, they are far different from physically encountered ones. We only add to their unfortunate nature by negatively brooding upon what might happen in the future, and we destroy our own stance. Our stance in time is highly important, for it is our practical base of operations.
We must trust our sense data in that regard. Otherwise we confuse our psychological and corporal stance, for the body cannot be in a situation of safety and danger at the same time. It wastes its resources fighting imaginary battles.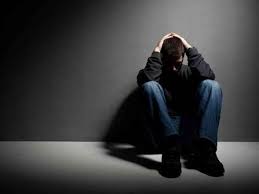 To some people wars, poverty, murder, treachery, corruption, are primary experience and must be dealt with — as requiring immediate action. The body must react. Such persons are beaten up, or robbed. Those are immediate sense data, and in one way or another, they do react. However feebly, their point of power corresponds immediately with the point of danger.
We cannot react physically in the same way to projected or imagined dangers. Some install a security system like those from www.verisure for peace of mind, others keep a bat by their bedside or a pepper spray in their purse. Each of these solutions is for an anticipated danger, but when the danger comes? There seems to be no possible reaction. We are frustrated. We are meant to deal with our immediate, primary experience, and in so doing we take care of our responsibility. We are able to take action in our own experience, and therefore affect others. We do not have to be ignorant of wars in other corners of the world or close our eyes. But if we allow those experiences to over-cloud our present, valid intersection with reality, then we speak and act from a position not our own, and deny the world whatever benefits our own present version of reality might allow us to give.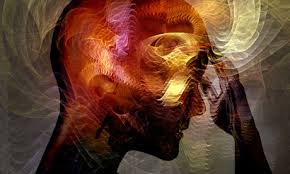 The natural creature-validity of our senses must remain clear, and only then can we take full advantage of those intuitions and visions that must come through our own private intersection with space and time.
In those terms, the ever-actual integrity of nature everywhere surrounds us. It represents our direct experience. It offers comfort, creativity, and inspiration that we only impede if we allow the secondary experience to supersede our daily moment-to-moment encounter with the physical earth.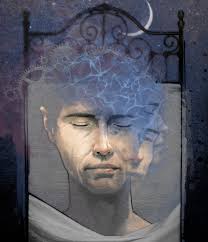 The sleeping and waking portions of life on earth.