Step aside from all conventionalized doctrines, and to some extent or another we are impatient to examine and experience the natural flowing nature that is our birthright. That birthright has long been clothed in symbols and mythologies.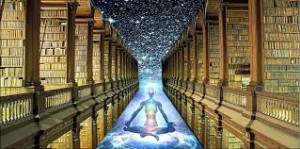 Consciousness forms symbols. It is not the other way around. Symbols are great exuberant playthings. We can build with then as we can with children's blocks. We can learn from them, as once we piled alphabet blocks together in a stack at school. Symbols are as natural to our minds as trees are to the earth. There is a difference, however, between a story told to children about forests, and a real child in a real woods. Both the story and the woods becomes involved in its life cycle, treads upon leaves that fell yesterday, rests beneath trees far older than his or her memory, and looks up at night to see a moon that will soon disappear. Looking at an illustration of the woods may give a child some excellent imaginative experiences, but they will be of a different kind, and the child knows the difference.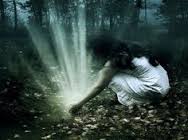 If we mistake the symbols for the reality, however, we will program our experience, and we will insist that each forest look like the pictures in our book. In other words, we will expect our own experiences with various portions of our psyche to be more of less the same. We will take our local laws with us, and we will try to tell psychic time with a wristwatch.
We will have to use some of our terms however, particularly in the beginning. Other terms with which we are familiar, we will squeeze out of all recognition. The reality of our own being cannot be defined by anyone but us, and then our own definition must be understood as a reference point at best. The psychologist, the priest, the physicist, the philosopher or the guru, can explain our own psyche to us only insofar as those specialists can forget that they are specialists, and deal directly with the private psyche from which all specializations come.