There is simply a point that we recognize as having the characteristics that we have ascribed to life, or living conditions — a point that meets the requirements that we have arbitrarily set.
There is no particular point at which life was inserted into nonliving matter. There is no point at which consciousness emerged. Consciousness is within the tiniest particle, whatever its life conditions seem to be, or however it might seem to lack those conditions we call living.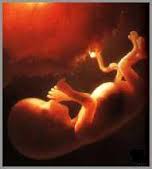 In terms of continuity, we could say that life in the physical universe, on our planet, "began" spontaneously in a given number of species at the same time.
There were fully developed men — of full intellect, emotion, and will — living at the same time, in our terms, as those creatures supposed to be man's evolutionary ancestors. Species have come and gone of which we have no knowledge. There are parallel developments. That is there were "apes" who attained their own "civilizations," for example. They used tools. They were not men-to-be, nor did they evolve into men.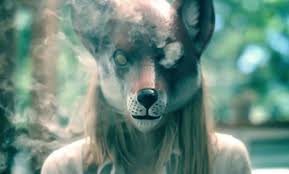 It is erroneous to say that they did not develop. Or that their progress was stunned, for it was not. Their reality explored the ramifications of animal-hood in a completely different fashion. Their development paralleled man's and woman's in many respects, in that they lived simultaneously upon the earth, and shared the environment.
I have referred to them at various times as animal medicine men, for man and woman did learn from them. The impact of many of my statements of the past goes unrecognized, or perhaps the words sound pat, but there are other conditions of life that we do not perceive, sometimes because our time sequences are too different. Before the smallest cell appeared, in our terms, there was the consciousness that formed the cell.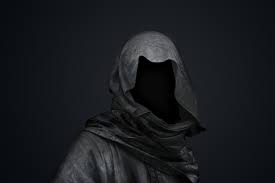 Words do nearly forsake me, the semantic differences are so vast. If I say to you: "Life came from a dream," such a statement sounds meaningless. Yet as our physical reality personally is largely dependent upon our dreaming state, and impossible without it, so in the same way the first cell was physically materialized and actual only because of its own inner reality of consciousness.
In those terms there was a point where consciousness impressed itself into matter through intent, or formed itself into matter. That "breakthrough" cannot be logically explained, but only compared to, say, an illumination — that is, a light everywhere occurring at once, that became a medium for life in our terms. It had nothing to do with the propensity of certain kinds of cells to reproduce, but with an overall illumination that set the conditions in which life as we think of it was possible — and at that imaginary hypothetical point, all species became latent.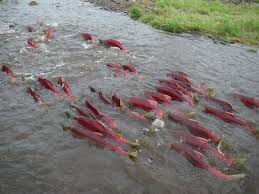 There was no point at which consciousness was introduced, because consciousness was the illumination from which the first cells emerged. That illumination was everywhere then at every point aware of itself, and of the conditions formed by its presence. In our terms each species is aware of the conditions of each other species, and of the entire environment. In those terms the environment forms the species and the species forms the environment.
As hinted, there have been all kinds of species of animal-man, and man-animal, of which our sciences are not aware, and bones found thought to form, say, a man and an animal that were from the same creature. Afghanistan comes to mind, as a particularly lucrative environment.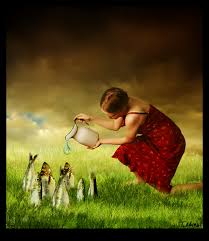 Our own kind of conscious mind is splendid and unique. It causes us, however, to interpret all other kinds of life according to our own specifications and experience. The complex nature of other animal consciousness escapes us completely. And when we compare our technologies, learning, logical thought, cultures and arts with us understand of animal experience, there seems no doubt that we are superior and "the Flower of Evolution" — that all other kinds of life are topped by our existence.
We are closed to the intricate, voluptuous, sensuous, social experience of the animals, or even of the plants — not being able to perceive that different kind of biological emotion and belonging, that rich, sensual identification with earth, and cut off from a biologically oriented culture that is everywhere part and parcel of both plant and animal life.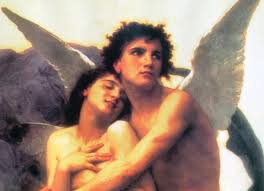 We are a part of that also, but the conscious mind, with its own specifications, cannot manipulate with that kind of knowledge.
There have also been men and women — in our terms — more developed than us — in terms — for our ideas of development are highly erroneous. But topped us in technology, if that is our criterion.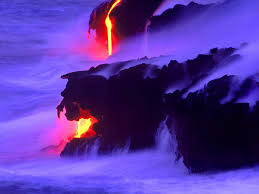 I hesitate in many instances to say what I might, because it is so easy to misinterpret meanings; but when we ask what is the purpose of consciousness we take it for granted there must be one purpose — where the greater truth and creativity must be that consciousness itself cannot be aware of all of its own purposes, but ever discovers its own nature through its own manifestations.
To those who want easy answers, this is no answer. There is, I know, in heroic terms a love, a knowledge, a compassion, a creativity that can assigned to All That Is, which is within each creature. I know that each smallest "particle" of consciousness can never be broken down, and that each contains an infinite capacity for creativity and development — and that each is innately blessed.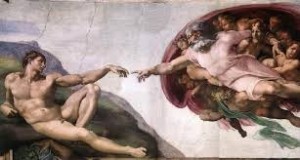 There is a design and a designer, but they are so combined, the one within and the one without, that it is impossible to separate them. The Creator is also within its creations, and the creations themselves are gifted with creativity.