The matter of the universe can be conceived of as a physical body, an organism of individual cells (objects) held together by connective tissue (the chemicals and elements of air). This connective tissue is also alive and carries electrical impulses. Within it, as within the connective tissues of the human body, there is a certain elasticity, a certain amount of regeneration and a constant replacement of the atoms and molecules that compose it. While the whole retains its shape, the material itself is being constantly born and replaced.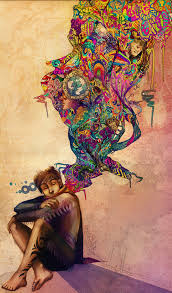 There are no real boundaries to the self; skin does not separate us from others but connect us in a webwork of energy; what we thought of as Self and Not-Self are interrelated; and that, in this life at least, ideas are constantly being transformed into matter.
The ability of the entity to transform energy into an idea and then to construct it physically determine the entity's place on the physical evolutionary plane. Simple organisms are capable of "picking up" fewer communications. Their range is less, but the vitality and validity of their constructions is excellent. In simple organisms such as the paramecium and amoeba, the few sharp ideas received are constructed almost simultaneously, without reflection. The organism needs no other mechanism to translate ideas. What it has is sufficient.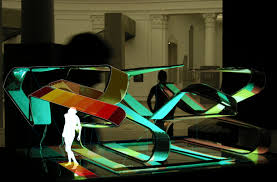 More complicated organisms — mammals, for example — have need of further mechanisms to construct ideas because they are to perceive more of them. Here memory is an element. Now the organism has a built-in ghost image of past constructions by which to perfect and test new ones. Reflection of some sort enters into the picture, and with it the organism is given more to do. Slowly, within its range of receptivity, it is given some choice in the actual construction of ideas into physical reality.
The reflection is brief, but for a moment the animal partakes of a new dimension. The shadow of time glimmers in his eyes as the still imperfected memory of past constructions lingers in his consciousness. As yet, memory storage is small, but now the instantaneous construction is no longer instantaneous, in our terms. There is a pause: the organism — dog or tiger — can choose to attack or not attack. The amoeba must construct its small world without reflection and without time as we know it.
Entities with still broader range need more complicated structure. The scope of their receptivity is so large that the simple autonomic nervous system is not enough. The amoeba constructs each idea it receives, because it is able to receive so few. All must be constructed to ensure survival. With man and woman, the opposite becomes true. He and she have such a range of receptivity that it is impossible for him or her to construct all of his and her ideas physically. As his and her scope widened, a mechanism was necessary that would allow him or her to choose. Self-consciousness and reason were the answers.
Suddenly, time blossomed like a strange flower in his and her skull. Before this he and her were transfixed in the present. But memory produced another dimension in the animal, man and woman carried it further. No longer did memory flocker briefly and disappear, enclosing him or her in darkness again. Now it stretched brightly behind him and her and also stretched out ahead — a road on which he and she always saw his and her own changing image.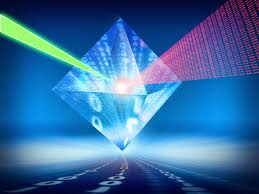 He and she learned continuity. And with his and her focused memory at his and her command, man's and woman's ego was born, which could follow its own identity through the maze of blazing impulses that beset him and her, could recognize itself through the patterns of continuing constructions and could separate itself from its action in the physical world. Here we have the birth of subject and object, the I AM who is the doer or constructor, and the construction itself.
This new dimension enabled the species to manipulate and recognize its own constructions and freed it to focus greater energy in projecting some ideas over others. In other words, conscious purpose became possible, physically. Somewhere along the line, however, man and woman began to divorce themselves almost completely and artificially from there own constructions. Hence his and her groping, his and her sense of alienation from nature, his and her search for a Cause or Creator of a creation he and she no longer recognized as his or her own.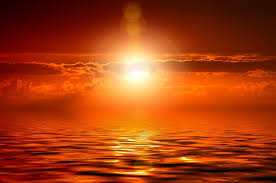 This is an excellent example of the ways in which the inner self can suddenly regenerate and revitalize the personality, open up new methods of perception, shatter barriers and flood the personality with energy that sets it right, reorganizing it in more meaningful directions. It is a second birth. Such events are like geysers that erupt suddenly, bringing us close to the center of our being. They come from subjective rather than objective reality, and, in my case at least, they become objectified, their force propelling them into physical actualization.