Any word, simply by being thought, written or spoken, immediately implies a specification. In our daily reality it is very handy to distinguish one thing from another by giving each item a name. When we are dealing with subjective experience, however, definitions can often serve to limit rather than express a given experience. Obviously the psyche is not a thing. It does not have a beginning or ending. It cannot be seen or touched in normal terms. It is useless, therefore, to attempt any description of it through usual vocabulary, for our language, primarily allows us to identify physical rather than nonphysical experience.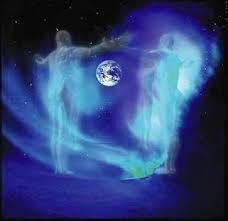 I am not saying that words cannot be used to describe the psyche, but they cannot define it. It is futile to question: "What is the difference between my psyche and my soul, my entity and my greater being?" for all of these are terms used in an effort to express the greater portions or our own experience that we sense within ourselves. Our use of language may make us impatient for definitions. The psyche's reality escapes all definitions, defies all categorizing, and shoves aside with exuberant creativity all attempts to wrap it up in a neat package.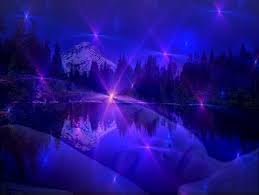 When we begin a physical journey, we feel oneself distinct from the land through which we travel. No matter how far we journey–on a motorcycle, in a car or plane, or on foot, by bicycle or camel, or truck or vessel, still we are the wanderer, and the land or ocean or desert in the environment through which we roam. When we begin our travels into our own psyche, however, everything changes. We are also the vehicle and the environment. We form the roads, our method of travel, the hills or mountains or oceans, as well as the hills, farms, and villages of the self, or of the psyche, as we go along.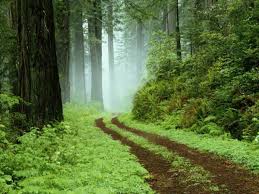 When in colonial times men and women traveled westward across the continent of North America, many of then took it on faith that the land did indeed continue beyond–for example–towering mountains. When we travel as pioneers through our own reality, we create each blade of grass, each inch of land, each sunset and sunrise, each oasis, friendly cabin or enemy encounter as we go along.
Now if we are looking for simple definitions to explain the psyche, I will be of no help. If we want to experience the splendid creativity of our own being, however, then we can use methods that will arouse our greatest adventuresomeness, our boldest faith in oneself, and paint pictures of our psyche that will lead us to experience even its broadest reaches, if we so desire. The psyche, then, is not a known land. It is simply an alien land, to which or through which we can travel. It is not a completed or nearly complete subjective universe already there for us to explore. It is, instead, an ever-forming state of being, in which our present sense of existence resides. We create it and it creates us.
It creates in physical terms that we recognize. On the other hand, we create physical time for our psyche, for without us there would be no experience of the seasons, their coming and their passing.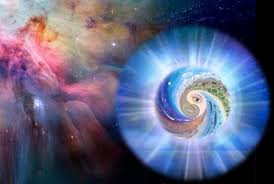 There would be no experience of the privacy of the moment, so if one portion of our being wants to rise above the solitary march of the moments, other parts of our psyche rush, delighted, into that particular time-focus that is our own. As we now desire to understand the timeless, infinite dimensions of our own greater existence, so "even now" multitudinous elements of that unearthly identity just as eagerly explore the dimensions of earth-being and creaturehood.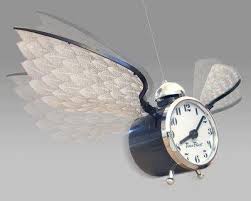 Imagine the odd effects that might occur if we tried to take our watch or other timepiece into other levels of reality. Now, when we try to interpret our selfhood in other kinds of existence, the same surprises or distortions or alterations can seem to occur. When we attempt to understand our psyche, and define it into terms of time, then it seems that the idea of reincarnation makes sense. We think "Of course. My psyche lives many lives physically, one after the other. If my present experience is dictated by that in my childhood, then surely; my current life is a result of earlier ones." And so we try to define the psyche in terms of time, and in so doing limit our understanding and even our experience of it.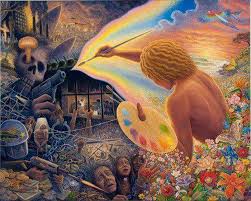 Let us try another analogy: You are an artist in the throes of inspiration. There is before you a canvas, and you are working in all areas of it at once. In your terms each part of the canvas could be a time period–say, a given century. You are trying to keep some kind of overall balance and purpose in mind, so when you make one brushstroke in any particular portion of this canvas, all the relationships within the entire area can change. No brushstroke is ever really wiped out, however, in this mysterious canvas of our analogy, but remains, further altering all the relationships at its particular level.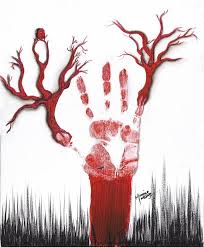 These magical brushstrokes, however, are not simple representations of a flat surface, but alive, carrying within themselves all of the artist's intent, but focused through the characteristics of each individual stroke.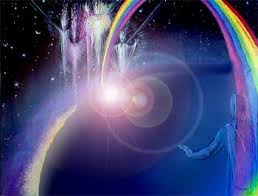 If the artist paints a doorway, all of the sensed perspectives within it open, and add further dimensions of reality. Since this is our analogy, we can stretch it as far as we like–far further than any artist could stretch his canvas. Therefore, there is no need to limit ourselves. The canvas itself can change size and shape as the artist works. The people in the artist's painting are not simple representations either– to stare back at him with forever-fixed glassy eyes, or ostentatious smiles, dressed in their best Sunday clothes. Instead, they can confront the artist and talk back. They can turn sideways in the painting and look at their companions, observe their environment, and even look out of the dimensions of the painting itself and question the artist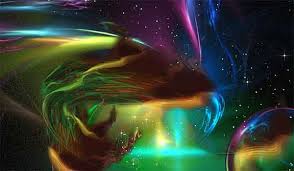 Now the psyche in our analogy is both the painting and the artist, for the artist finds that all of the elements within the painting are portions of himself. More, as he looks about, our artist discovers that he is literally surrounded by other paintings that he is also producing. As he looks closer, he discovers that there is a still-greater masterpiece in which he appears as an artist creating the very same paintings that he begins to recognize.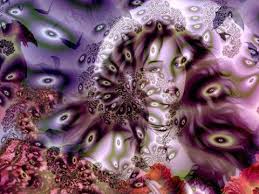 Our artist then realizes that all of the people he painted are also painting their own pictures, and moving about in their own realities in a way that even he cannot perceive.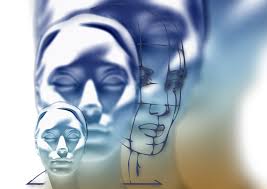 In a flash of insight it occurs to him that he has been painted — that there is another artist behind him from whom his own creativity springs, and he also begins to look out of the frame.