The point of power is where flesh and matter meet with spirit. That juncture embodies the actions and beliefs we choose to draw from all of our previous points of power. From our current present we project, for better or worse, those choices, plus any new ones we may decide upon, into each of the presents we'll be creating throughout the rest of our lives. The contents of our projections, then, are of supreme importance.
Through even a five-minute exercise, in which we sit quietly and look about, we can become aware that the present is the point of power. In this exercise, we gently remind ourselves that we aren't at the mercy of our past beliefs unless we think we are. We have the full freedom to insert new creative goals in our point-of-power exercises. Next, we relax, to give our fresh suggestions time to begin working within us. Next, physically we make a simple gesture or act, no matter how modest, that is in line with our desires for the future. Periodically we repeat the exercise — but easily, without pressure, confident that we're doing well. Action is thought in physical motion.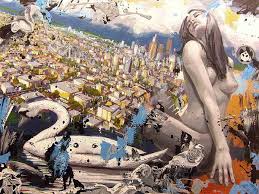 My wife and I are "counterparts" — entities psychically connected to each other, and to other men, women and children alive now in this country and in others. The connection can be conscious, unconscious, or both. Many of us will never meet physically, but as a group all of us are exploring related lifetime themes in ways that no individual can do.