The natural person is indeed the magical person. When we are intensely involved in a project, just finished, we let much of our inner experience slide, relatively speaking. Then, however, we have been stuck by the magical ease with which we seemed, certainly, to perceive and act upon information that we did not even realize we possessed.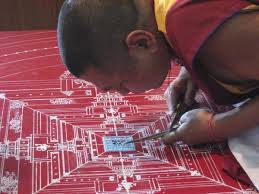 The main point is the importance of accepting a different kind of overall orientation — one that is indeed a basic part of human nature. This involves an entirely different relationship of the self we know with time.
Important misunderstandings involving time have been in a large measure responsible for many difficulties. All of this involves relating to reality in a more natural, and therefore magical, fashion. There is certainly a kind of natural physical time in our experience, and in the experience of any creature. It involves the rhythm of the seasons — the days and nights and tides and so forth. In the light of that kind of physical time, there is no basic cultural time, which we have transposed upon nature's rhythms.
Such cultural time works well overall for the civilization that concentrates upon partialities, bits and pieces, assembly lines, promptness of appointments, and so forth.
I culturally have felt that each moment must be devoted to work. Natural time is far different than we suppose. Far richer, and it turns inward and outward and backward and forward upon itself.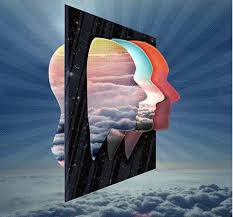 Being our own natural and magical self when we dream, we utilize information that is outside of the time context experienced by the so-called rational mind. The creative abilities operate in the same fashion, appearing within consecutive time, but with the main work outside of it entirely. When we are working on our projects, our cultural time is taken up in a way we found acceptable. When the projects were done, there is still the cultural belief that time should be so used, that creativity must be directed and disciplined to fall into the proper assembly-line time slots.
There is much material here that I will give you, because it is important that we understand the different ways of relating to reality, and how those ways create the experienced events.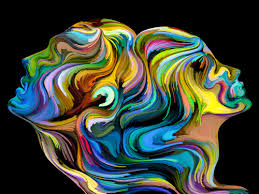 We have not really, any of us, been ready to drastically alter our orientations, but we are approaching that threshold. The 'magical approach' means that we actually change our methods of dealing with problems, achieving goals, and satisfying means. we change over to the methods of the natural person. They are indeed, then, a part of our private experience. They are not esoteric methods, but we must be convinced that they are the natural methods by which man and woman are meant to handle his or her problems and approach his or her challenges.
I use the word 'methods' because we understand it, but actually we are speaking about an approach to life, a magical or natural approach that is man's and woman's version of the animal's natural instinctive behavior in the universe. That approach does indeed fly in direct contradiction to the learned methods we have been taught.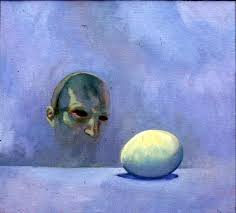 It certainly seems that the best way to get specific answers is to ask specific questions, and the rational mind thinks first of all of something like a list of questions. In that regard, my response before such a blog is natural, and to an extent magical, because I know that no matter what I have been taught, I must to some degree forget the questions and the mood that accompanies them with one level of consciousness, in order to create the proper kind of atmosphere at another level of consciousness — one that allows the answers to come even though they may be presented in a different way than that expected by the rational mind.
What we will be discussing for several blogs, with your joint enthusiasm– will be the magical approach to reality, and to our private lives specifically, in order to create that kind of atmosphere in which the answers become experienced.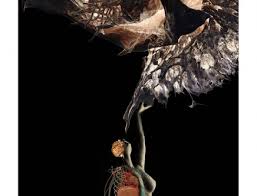 Life as we know it is excitement; highly organized — excitement at all levels, microscopic, macroscopic, psychic. It is the result of the relationship between balance and imbalance, between organization and 'chaos.' It is excitement ever in a state of flux, forming psychic and material knots. It is explosive yet filled with order; it becomes so filled with itself that it explodes in the same way that a flower bursts; the same principle is acting in a hurricane or a food or a murder of the creation of a poem, or the formation of a dream; in the birth and death of individuals and nations. We instinctively know that disasters mimic the birth and death of cells within our bodies — we instinctively know that all life survives death, that death is the bursting of life into new forms, hence our fascination with accidents and fires. The psyche itself leapfrogs our beliefs at usual conscious levels, and sees us as a part of all life themselves to the brim, exploding, escaping the framework only to form another. The emotions themselves can sense this when we let them, and grasping that sense of excitement can show us a glimpse of the even greater freedom of our own psychic existence, which flows into us as individuals and then bursts apart that short-lived form into another, as the excitement of individuation leaps from life to life.
My own ideas must be colored to some extent by my place in time also, and middle age seems to be an excellent spot for such a study because theoretically time stretches as far ahead as it does behind. That is, there is as much anticipated time as there is remembered time.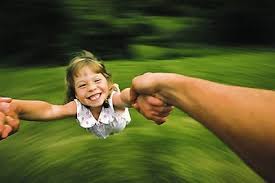 In childhood we have little past time to remember. We seem to come from darkness, taking our parents' memories on faith for proof that there was time before our birth. As we grow toward old age, if you take note of these 9 considerations to make before you retire, we have past time to play with — we know where we came from in usual terms — and the darkness that once seemed to stretch behind our source or origin seems to be our destination. Certainly an examination of the mind and reality from the standpoint of old age will be invaluable.
Today now I feel that acceleration that tells me that my intent is traveling out into the unknown, or out into the universe to bring in answers to my questions, even questions I'm not consciously aware of. And from experience I know that enough energy is generated to do this though the results will come to me in time. I know I get them from outside of time in some unknown way.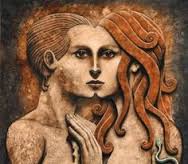 My state of mind is in (telepathic) correspondence with my wife's own state of mind, even as we are in some kind of correspondence with our old (childhood) environment, so in these cases we have a free flow of information at other levels.
Now when we understand that intellectually, then the intellect can take it for granted that its own information is not all the information we possess. It can realize that its own knowledge represents the tip of the iceberg. As we apply that realization to our life, we g=begin to realize furthermore that in practical terms we are indeed supported by a greater body of knowledge than we realize, and by the magical, spontaneous fountain of action that forms our existence. The intellect can then realize that it does not have to go it all alone: Everything does not have to be reasoned out, even to be understood.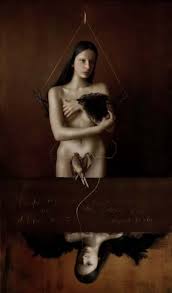 I believe a great memory must be involved here, one that on deeper levels is coupled with s shortening of time as we think of it. Certain portions of the of the psyche must very shrewdly and carefully construct dreams in advance, so when the dreams are played back they render just the right messages to the other part or parts of the psyche that need them. I'm not being contradictory here when I write that dreams are also spontaneous productions.
The theory of probable realities — for like probable personalities, the unspoken channels available are certainly real whether or not they are actualized in our physical reality.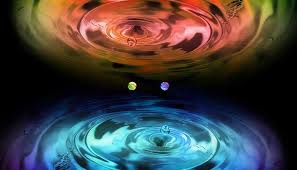 I am going to refresh myself by diving into some new concepts, for there are new concepts for me also, or course, and I dive into them from many positions all the time as well. Think of the questions one could ask relative to just this one statement! Such provocative assertions leave behind them unsatisfied voids of curiosity. Actually, most of information does, regardless of subject matter.