The midplane is an excellent description of the semi-plane some people now inhabit. It is a waiting plane for personalities at certain stages of development.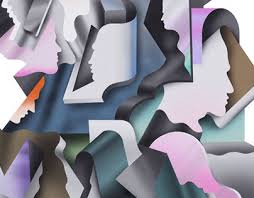 The midplane contains a conglomeration of fragments, who have not attained sufficient knowledge or manipulability to progress further at this point. They may be at various stages of development, but, usually, they have attained only a fair level of achievement. They have not excelled, neither have they 'failed.' They are working out problems of their own. They are not as yet committed to the next plane of their advancement.
They can be of benefit along certain lines. The validity of their information may be excellent. On the other hand, it may be less than trustworthy at times, simply because their achievement level is not high. If they err, they do so through ignorance.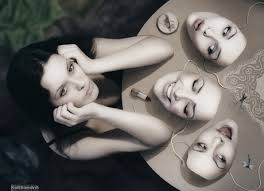 The ego is the tool by which the hidden self manipulates in the physical universe. In our case, it enables us to focus our ability along lines necessary to make it effective on our plane. However, when the ego becomes involved with fears, it ceases to be an effective tool and becomes instead a hammer hitting us incessantly over the head.
When the ego becomes overly concerned, it becomes overly conditioned to negative responses. The creative energies build up their thickly-dimensioned pseudo-realities of pain. For a certain amount of time, according to our condition, they automatically create the patterns of fear that belong to the ego.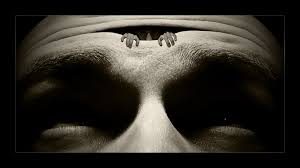 These fears do not belong to what we think of as the subconscious. Then these materializations of panic and pain, play about the physical body, projected by the ego, and steal the powers of the subconscious mind from their natural constructive tasks. In other words, the ego become a tool to disrupt rather than to create.
Our own subconscious is the fountain of our individuality and personality; from it springs our talent. When the ego becomes too concerned with daily matters, with worry, then it becomes far less effective. The freely working subconscious — or the inner you — is completely capable of taking care of all practical considerations and will use the ego as a tool to do so.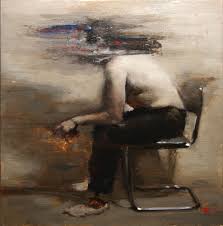 Dissociation puts the power back where it belongs. Daily methods of dissociation are extremely practical. You will notice within a few weeks' time an added energy. So-called impulses on our part are often blocked because we do not consider them practical. But the subconscious knows its own meat and its own sauce and the best means for its nourishment.
Begin yoga exercises and follow them faithfully. A few experiments with auto-suggestion upon falling asleep will  be ego-bound. Think of this in terms of muscle-bound, and you will see what I mean. Be in a drowsy state and suggest, suggest, suggest.Do not attempt to bully or command the subconscious.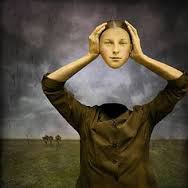 My affection for my blog readers is strong. If I speak heavy-handedly, it is because i want you to have a light touch. Dissociation brings about a strong unity with the creative aspects of personality. It puts us back, or it puts our creative talents back, in the driver's seat.
Animals catch our emotional contagion and according to their own abilities, translate it for themselves.
The viruses and infections are, of course, present. They always are. They are themselves fragments, struggling small fragments, without intention of harm. We have general immunity, believe it or not, to all such viruses. Ideally, we can inhabit a plane with them without fear. It is only when we give tacit agreement that harm is inflicted. To some degree, household pets are dependent upon our psychic strength. They have their own, it is true, but, unknowingly, we reinforce their energy and health.
When our own personalities are more or less in balance, we have no trouble at all looking out for these creatures and actually reinforcing their existence with residues of our creative and sympathetic powers. In times of psychological stress — or in periods of crises — quite unwittingly we often withhold this strong reinforcement.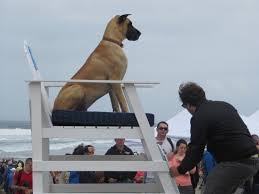 I would like to make it clear that animals do have energy to maintain their own health, but this is reinforced as a rule by the vitality of the human beings to whom they may be emotionally attached.
At times, the ego can hold us in a tight vice, which the dissociation breaks. This is what happens after dissociation exercises. Allowing ourselves psychic freedom. However, conscious fears cause the ego to tighten its grasp, and some effects of this nature startup.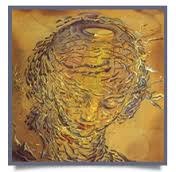 The fact that the fearful ego begins to tighten explains our reactions to dissociation exercises. The ego can build up around the inner self like a glacier, and the dissociation exercises help melt it away. Even the prickles in our neck are like tiny picks chipping away at icy fears. You release so quickly as a result of the exercises that you don't know what had happened.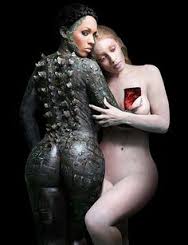 Often when we think we are dealing with a matter or a person in a dissociated manner, we might be instead exhibiting a cold, conscious detachment. This is a pose of the ego and is not to be confused with the lithe subconscious detachment which is actually warm, flexible and expanse.