The inner senses give much stronger impressions than those given by the outer ones. We should, in the future, be able to achieve the counterparts of sight, sound, smell and touch, embellished by inner counterparts of width and existence, using the inner senses. We have trouble now with the duration of our inner visions because we are trying to transpose them according to physical time — and this is going about it in the wrong way. As I have mentioned in earlier blogs, we have at our command, even now, an inroad, a relatively accessible one, in what is termed psychological time.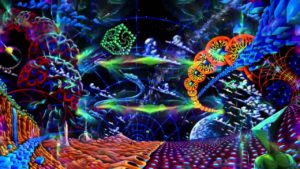 This is closely related to the second inner sense, and it is upon psychological time that we must try to transpose our inner visions. You can see how handicapped we are because of the difficulties involved in trying to explain inner data in terms of outer data. For instance, when I tell you that the second inner sense is like our sense of time, this does give some understanding of what psychological time is like, but we are apt to compare the two too closely.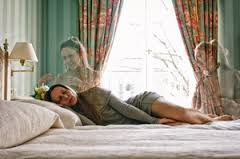 Any communications coming through the inner senses will exist in our psychological time. Psychological time operates during sleep and quiet hours of consciousness. Now, in dreams we may have the feeling of experiencing many hours or even, days. These days and hours of psychological experience are not recorded by the physical body and are outside of the physical time camouflage If in a dream, we experience a period of three days, physically we do not age for these days.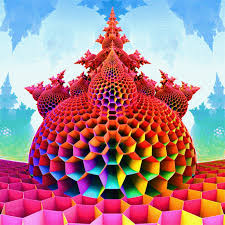 Psychological time is so a part of inner reality that even though the inner self is still connected to the body, we are, in the dream framework, free of some very important physical effects. Now, as dreams seem to involve us in duration that is independent of clock time, so can we achieve the actual experience of duration as far as our inner visions are concerned.
But the minute — the physical minute — we try to transpose these visions upon the physical minute, then we lose them. Many times, in so-called daydreaming, we have lost track of clock time, and this experience of inner duration has entered in.
"Why did we intent clock time to begin with? Some ask.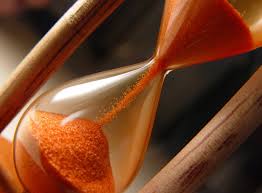 It was invented by the ego to protect the ego, because of the mistaken conception of dual existence; that is, because man and woman felt that a predictable, conscious self did the thinking and manipulating, and an unpredictable self did the breathing and dreaming. He and she set up boundaries to protect the 'predictable' self from the 'unpredictable' self and ended up by cutting the whole self in half.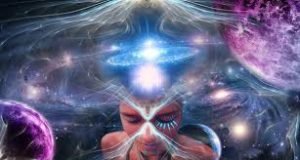 Originally, psychological time allowed man and woman to live in the inner and outer worlds with relative ease, and man and woman felt much closer to their environment. In prehistoric times, mankind and womankind evolved the ego to help him and her deal with camouflage patterns that they had created. This is no contradiction, as will be explained in later blogs. He and she did the job so well that even when he or her had things well under control, he or she was not satisfied. He and she developed at a lopsided level. The inner senses led him and her into a reality he and she could not manipulate as easily as he and she could physical camouflage, and he and she feared what he and she thought of as a loss of mastery.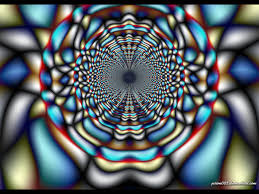 Hypnosis can be used to better our condition. It is, after all, a method of acquainting the ego, through effects, with the abilities of the whole self of which it is a part.
When my readers reread my blogs, they will see that it must be studied carefully. One, point, however: conscious fear is usually the main hindrance as far as inner data is concerned. Therefore, a realization that theses senses belong to us and that they are quite natural, will help avoid the closing off of such data by the conscious mind.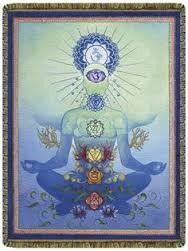 If we remember this, inner data will come through much more easily, and we will be able to control it. It is never of itself overpowering. We can train ourselves in the recognition of such data, its utilization and control. Within the framework of psychological time we can also lengthen such experiences.
They are always paramount in evolutionary development, being the impetus behind the physical formations. The inner senses themselves, through the use of mental enzymes, imprint the data contained in the mental genes onto the physical camouflage material.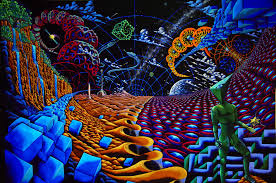 I become impatient, though I shouldn't, with this continued implied insistence that evolution involves merely the human species –or, rather, that all evolution  must be considered some gigantic tree with humanity as the supreme blossom.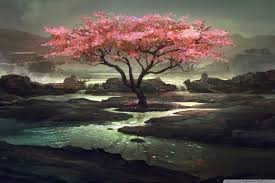 Humanity's so-called supreme blossom seems to be the ego, which can be, at times, a poisoning blossom, indeed. There is nothing wrong with ego. The point remains, however, that man and woman became so fascinated with it that he has ignored the parts of himself or herself that make the ego possible, and he or she ignores those portions of himself or herself that gives to the ego the very powers of which he or she is so consciously proud.