According to our intent, our desire, and our beliefs, our ideas intersect with the reality that we know, with physical space and physical time — they become real, in historic terms. In other realities there are different historical terms. A war won here, with a treaty, is not won somewhere else, and there is a different treaty. Even wars seemingly won here are not nearly as clear-cut as would appear; we make history as we go along. We rewrite it as we go along. As records are lost, we do not even realize that we have rewritten the past.
It does not serve our species' purposes at this time to work with the mind–with telepathy, with feeling for the earth that we could have developed.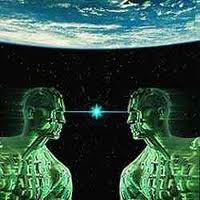 We could have developed very well as a super-human. People chose to develop in a very different way. Therefore, that world-probability in which telepathy and clairvoyant would have been common, well-known facts of life, self-evident in any civilization– that probability became latent while the species followed another route.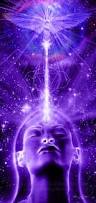 There are points, where probabilities meet: intersections with space and time that occur in our minds while we change directions, where new probabilities that once lay latent suddenly emerge. And in terms of our civilization and our time, such a time is now.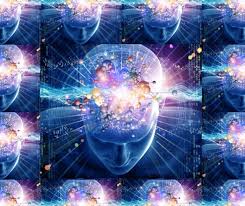 There is no knowledge, however! See what our mind learns from the words. See what we learn that is not in the words. Hear, because many of us like the sounds so well, the insects creeping across the forests of Europe and Africa. But hear also the voices of acknowledgement of our living cells as they grope and grow in the sacred continents of our own physical energy. See the oneness, and the ancient newness that is never repeated.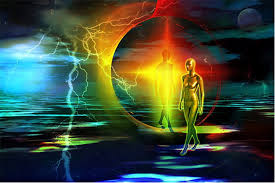 One sentence repeated is not the same sentence that it was before. One breath is not another. We are never repeated, and what we know is always new. Because we know it, and because we are the one who knows it, it is never what another one knows. So all knowledge is public–and scared. And ancient and new.
The rocks cannot speak words that we hear, and we do not listen when our cells speak to us. The archaeology of our own being.
Castles of our past and our future, and the mental civilizations that are our heritage and our birthright. Hear, then the fossilizing within our spirit speak.