But the ghost memories of those probabilities still linger in our biological structure. The growth of ego-consciousness by itself set up both challenges and limitations. For many centuries there was no clear-cut differentiation between various aspects of man and animal, there were innumerable species of man-in-the-making in our terms.
Evolution does not exist as we think of it, in any kind of one-line ape-to-man sequence. No other species developed in that manner, either. Instead, there are parallel developments. Our time perception shows us but one slice of the whole cake, for instance.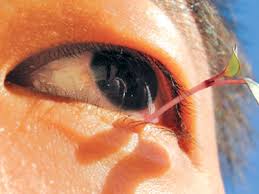 In thinking in terms of consecutive time, however, evolution does not march from the past into the future. Instead, precognitively the species is aware of those changes it wants to make, and from the "future" it alters the "present" state of the chromosomes and genes to bring about in the probable future the specific changes it desires. Both above and below our usual conscious focus, then, time is experienced in an entirely different fashion and is constantly manipulated, as we physically manipulate matter. If you're wanting more information on how the human brain perceives time and the passage of time, take a look into and read the latest on slowing-down time perception, and how to slow time down to enjoy those moments that matter most to you.