What is the point of it all? For one thing, records of our own precognitive dreams will convince us that we can perceive segments of the future. This personal knowing is far more vital than a bland intellectual acceptance that precognition may exist or is generally possible.
We don't have to take precognition on faith. If we keep careful dream records, sooner or later we'll find our own evidence of it. Each of my own precognitive dreams made a significant impression on me at the time and represented proof that I was moving in the right direction. Now I am much more interested in how precognition works, what triggers it and what translates into dream experience.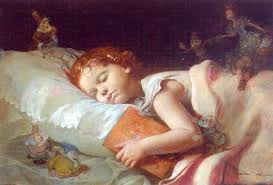 Each recaptured dream is not only a highly personal document but a clue into the nature of dream existence. Precognitive dreams are most evocative from this standpoint. The dreamer is baffled at his or her own ability to foresee a future event, and this makes him or her more than ordinarily curious about the nature of dream life in particular.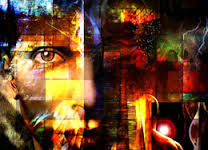 Even this intense interest waxes and wanes, however, in ordinary sequence of events. Some blog readers and I both go through periods when we forget to remember and wake up for weeks at a time with only a few dream fragments. Often, months go by without a precognitive dream, and then there is that odd sense of discovery — always fresh — of an event foreseen. then the excitement hits again — of spying out the dreaming self and charting the strange environment in which it has its experience. Once more, I'm up at all hours, scribbling down my latest dream notes, checking them eagerly against daily happenings.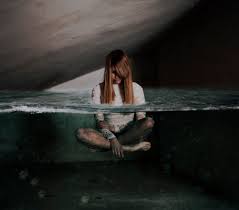 In such dreams, the physical future event is often perceived opaquely, distorted in at least some aspect, just as dream events are when seen from the viewpoint of waking life.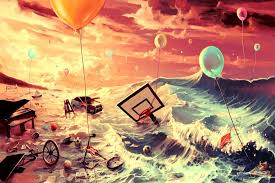 For those of you who want to conduct your own experiments, remember: A precognitive dream is one in which you receive future information that you could receive in no normal manner. The dream should be recorded and dated. Write everything down, no matter how trivial. If you remember only dreaming about a person or name, record that. When you awaken, do not make intellectual judgements concerning the relative importance of a dream or decide it is not pertinent enough to record. We often foresee very trivial events that seem to have no particular meaning to us. But as you'll see, association can be at work, relating such experience in an intuitive rather than logical manner.
If possible, read your dream records at night, checking them against the day's happenings. Once a week, check the whole series. Remember that symbolism is important. Often, you must learn your own way of handling dream symbolism to make sense of dream. Not every dream is precognitive, nor is there any reason to waste much time with interpretations that seem too nebulous. Some precognitive information will be in symbolic form. However, as a few of dreams will clearly show, if you do not know the meaning of a symbol, give yourself the suggestion that it will be made clear to you intuitively — thus trust your answer.
Precognition in dreams can give us pertinent information about events in which we have deep emotional interest.