And there is no unknown world that does not have its psychological or psychic counterpart. To some extent or another, there are counterparts of all realities within our psyche.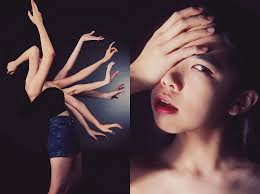 It is quite possible, for example, for several selves to occupy a body, and were this the norm it would be easily accepted. That implies another kind of multipersonhood, however, one actually allowing for the fulfillment of many abilities of various natures usually left unexpressed. It also implies a freedom and organization of consciousness that is unusual in our system of reality, and was not chosen there.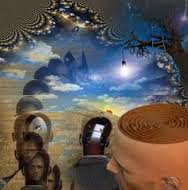 In some systems of physical existence, a multipersonhood is established, in which three or four "persons" emerge from the same inner self, each one utilizing to the best of its abilities those characteristic of its own. This presupposes a gestalt of awareness, however, in which each knows of the activities of the others, and participates; and we have a different version of mass consciousness.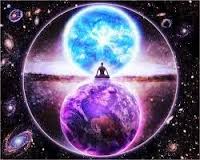 In the systems in which evolution of consciousness has worked in that fashion, all faculties of body, and mind in one "lifetime" are beautifully utilized. Nor is there any ambiguity about identity. The individual would say, for example, "I am Joe, and Jane, and Jim. and Dave." There are physical variations of a sexual nature, so that on all levels identity includes the male and female. Shadows of all such probabilities appear within our own system, as oddities. Anything apparent to whatever degree in our system is developed in another.