I thought it was my duty to cut down mobility in order to write my blogs. Now I see how much impulses are conducive to just typing, for God's sake; imagine typing and seeing with ease, just thinking about what I'm thinking about, instead of trying to get my fingers on the proper keys.
As a mystic I can have motivations toward exploring certain avenues of the human condition that must of us don't have. My view of basic reality is my view, and even I must still grope at times to understand my chosen role.
In the beginning I was nervous and anxious about directly coming out with many of the ideas — which at the same time I fervently and even passionately believe in. I fear that if I go too far, telling it like it is, that the establishment will just cut off our platform.
Left alone I'd end up taking away people's comfort blankets, and I felt bad about that, even while I knew that those philosophic blankets were wormy, had to go. And I do see that I'm offering something far better. Not only offering our world creative new ways by which to understand reality, but in my uncertainty about what I am doing, I feel that that I must prove ideas to the world all by my self — something that few people have to do in such an all-encompassing manner.
As the Mona Lisa is more real than, say, a normal object or the materials that compose it, so is all good or great art more than its own physical manifestation. Consider art as a natural phenomenon constructed by the psyche, a trans-species of perception and consciousness that changes, enlarges and expands life's experiences and casts them in a different light, offering new opportunities for creating action and new solutions to problems by inserting new, original data.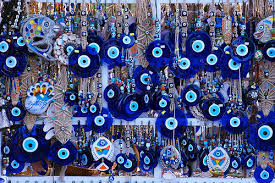 To confine such creativity to solve life's problems primarily, or to direct it primarily in that fashion, limits it and holds it in an improper focus; shackles it. We have to beyond that — back to stressing the creative larger-than-life aspects. Otherwise all we have is a better problem-solving framework. The larger view is that art, by being itself, is bigger than life while springing from it; that my blogs go beyond that simply by being themselves. They automatically put people in a different, vaster psychological space, another frame reference, in which a good number of problems vanish or simply do not apply.
I don't have to 'live up' to anything. I don't have to 'make the material work,' or prove through my actions that it does, because it proves itself in the way that creativity does, by being beyond levels of true-false references. Otherwise I'm at cross-purposes with myself.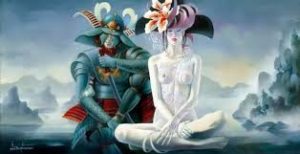 The purpose of each of our life, and each life, in its being. That being may include certain actions, but the acts themselves are only important in that they spring out of the essence of our life, which simply by being is bound to fulfill its purposes.
The only other times there are any difficulties also involve responsibility, when one concentrates upon one's responsibility to write blogs — that is, when one focuses upon need, function, or utility as separate from other issues involved. Such feelings can then for a while override one's natural inclinations, one's natural enjoyment and excitement with which one otherwise views blogging.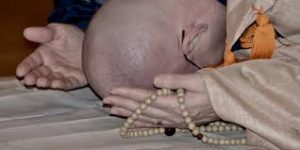 The entire world with its organizations was kept together by certain stories, like those of the Roman Catholic Church; that it was dangerous beyond all knowing to look through the stories or examine them for the truth, and that all kinds of taboos existed to keep us from doing this since, on the other side, so to speak, there was incomprehensible frightening chaotic dimension, malevolent; powers beyond our imagining; and that to question the stories was to threaten not just personal survival but the fabric of reality as we know it. So excommunication was the punishment, or damnation, which meant more than mere ostracism, but the complete isolation of a person from those belief systems, with nothing between him or her and those frightening realities. Without a framework in which to even organize meaning. This was what damnation really meant. To seek truth was the most dangerous of well-intentioned behavior, then, and retribution had to be swift and sure.
Nightmare experience is a beautiful example of the kind of explosive emotional content that many people carry, fairly hidden, representing certain taboos, translated of course in individualistic terms.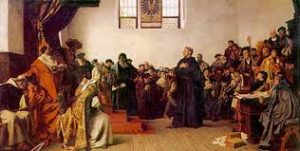 I do not want to go into a history of culture here, but our organizations historically have largely been built upon our religious concepts, which have indeed been extremely rigid. The repressive nature of Christian thought in the Middle Ages, for example, is well  known. Artistic expression itself was considered highly suspect if it traveled outside of the accepted precepts, and particularly of course if it led others to take action against those precepts. To some extent the same type of policy is still reflected in our current societies, though science or the state itself may serve instead of the church as the voice of authority.
Behind such ideas is the central point of Christianity, or one of them at least: that earthly man and woman is a sinful creature. He or she is given to sin. In that regard his or her natural expression must be closely guarded. It must be directed toward officialdom, and outside of that boundary lay, particularly in the past, the very uncomfortable realm of the heretic.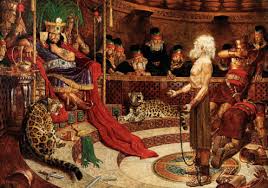 In medieval times, to be excommunicated was no trivial incident, but an event harkening severance that touched both the soul and the body, and all political, religious and economic conditions by which the two were tied together.
Many people were dependent upon the church for their well-being, and in reincarnational terms many millions of people alive today were familiar then with such conditions. The nunneries and monasteries were long-term social and religious institutions, some extremely rigorous, while others were religiously oriented in name only. But there is a long history of the conflicts between creative thought, heresy, excommunication — or worse death. All of those factors were involved in one way or another in the fabric of some nightmare material.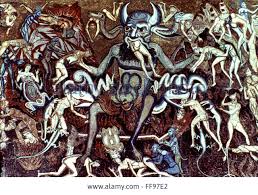 The entire structure of fears, of course, is based upon a belief in the sinful self and the sinful nature of the self's expression.
Outside of that context, none of those fears make any sense at all. In a large regard the church through the centuries ruled through the use of fear far more that the use of love. It was precisely in the area of artistic expression that the inspirations might quickest leap through the applied dogmatic framework. The political nature of inspirational material of any kind was well understood by the church. I knew even as a child that such religious structures had served their time, and my art provided a channel through which I could express my own views as I matured.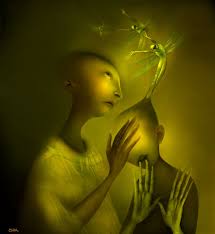 Most people find great comfort in the church as a young person, for if it created within it members the image of a sinful self, it also of course provided a steady system of treatment — a series of rituals that give the individual some sense of hope the sinful self could be redeemed, as in the framework of most of Christianity, through adherence to certain segments of Christian dogma.
Science has no sacraments. It's only methods of dealing with such guilt involve standard psychoanalytic counseling — which itself deepens the dilemma, for counseling itself is based upon the idea that the inner self is a reservoir of savage impulses.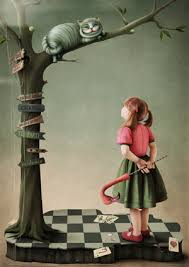 My creative nature early begun to perceive at least that man's and woman's existence contained other realities that were deeper.
To begin to search from childhood in a natural fashion toward some larger framework that would offer an explanation for reality, that bore at least some resemblance to the natural vision of my art. Many creative people, highly gifted, have died young in one way or the other because their great gifts of creativity could find no clear room in which to grow. They became strangled by the beliefs of the cultural times.
My creativity kept struggling for its own growth and value fulfillment while I was young. My art acted in some regards as a stimulator. That breakthrough, you might say, with perhaps some exaggeration, was a lifesaver, for without some such expansion I would have felt unable to continue the particular brand of my existence. It is not possible to say in words what one person or another looks for in life, or what unique features best promote his or her growth and development. Even two plants of the same kind sometimes require completely different treatments.
In almost every case of severe dissatisfaction or illness, the underlying reasons will not so much be found in the discovery or expression of buried hate or aggression — though these may be present — but in the search for expression of value fulfillment that is for one reason or another being denied.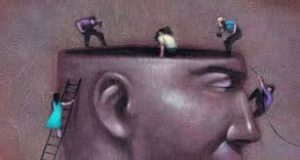 Blogging helped me break through both psychically and creatively — that is, blogging almost immediately provided me with new creative inspiration and expression, and with the expansions needed psychologically that would help fulfill my promise as a artist and mature personality.