Mental enzymes create senses on the physical plane in order that they may be recognized and appreciated by the physical being. The mental enzymes are the same , basically, throughout the universe, but their materializations on any particular plane are determined by the properties inherent in the plane itself.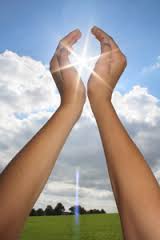 The quality called light on this plane could just as well appear as sound in another; and for the matter, even on this plane, light can be changed into sound, and sound into light. It is always interaction which is important. Even the mental enzymes themselves are interchangeable, as far as the principle behind them is concerned, though for practical purposes they maintain separate and distant qualities in their materializations in one plane.
That is why it is possible for some human beings to experience sound as color or to see color as sound. Granted, this is not a characteristic experience, but if the mental enzymes were not interchangeable in principle, then the experience would not be possible. Light would never be heard, for example, and sound would never be seen.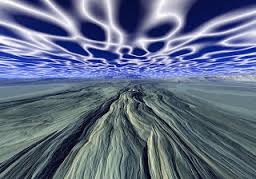 In practical terms, these mental enzymes must — and do — give a predictable, more or less dependable, result. The thing to remember, though, is that this interchangeability can occur, and is, therefore, a property of mental enzymes in general. On our plane, the action of these mental enzymes appear to be more or less inflexible, static, irreversible and permanent. Of course, this is not the case.
Because mental enzymes seem to give the same effects most of the time in our system, our scientists blithely label these as laws of nature; that is, the apparent laws of cause and effect. If you'll forgive a pun, because a certain cause will usually give a certain effect in our physical universe, we may be justified in saying that the apparent results are laws that operate within our system. But stay in our own backyard.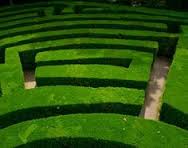 What I am trying to say, is that there are apparent rules of cause and effect, but the same causes do not always give the same effects. There is much more I want to say along these lines. Please consider again our wires and mazes (from the last few blogs). I have said, if you'll forgive the brief reminder, that these are composed of solidified vitality.
They are the living stuff of the universe, even as they form its boundaries and seem to divide it into labyrinthian ways, like the inside of a honeycomb. The planes within the tiny wires — that is, the planes formed by the connections and interconnections of our imaginary wires — come into the sphere of each different plane and take  the form inherent in the plane itself.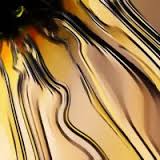 Therefore, these wires, continuing our analogy, will grow thick or thin, or change color completely, like some chameleon-like animal constantly camouflaging its true appearance by taking on the outward manifestations of each neighboring forest territory. Then too, the inhabitants of any particular plane are themselves chameleon-like.
The inhabitants see only the camouflage. They them accept it as a definite rule of nature, never realizing that just beyond their eyesight and just beyond their outer senses, this familiar tamed animal of a law changes appearance completely. So complete, in fact, is this transformation as to be in some cases unrecognizable. However, by seeing beneath the camouflage in any one case, we can see beneath all camouflage.

What these wires are, then, that seem to divide our planes and appear so differently in one plane than they do in another, is solidified vitality, whose camouflaging action is determined by mental enzymes. Now, perhaps, you will understand why I said earlier that sound can be seen and color can be heard. There are many diverse examples along this line.
I would like to repeat: Mental enzymes allow the solidified vitality to change form. Needless to say, mental enzymes and solidified vitality are dependent upon each other in many ways. The enzymes of our little equation permits vitality to operate successfully under diverse mental and physical situations and forms the basis for each particular systems of existence.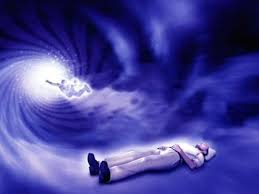 The inner senses are actually the channels through which the entire composition of any plane is appreciated and maintained. The mental enzymes act upon the vitality, which is, as I told you, the structure of the universe itself. The inner senses, then,are the means. The mental enzymes are the tools, and the vitality is the actual material that forms the universe as a whole, the apparent divisions within it, the apparent boundaries between the systems and the diverse material within each division. These diverse materials, again, are only camouflage formed by the inner senses upon the 'material' itself.
The strange thing, incidentally about our flying saucers is not that they appear, but that we can see them. As science advances on various planes, the inhabitants learn to travel between planes occasionally, while carrying with them the manifestations of their home station.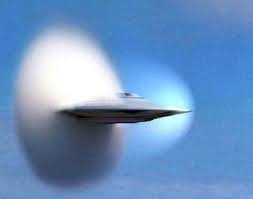 As I mentioned, they carry their own particular camouflage with them. We recognize it as not our own. Taking off as right angles involves another of our natural laws which are not actual laws but only seem to be from where we are. When science progresses on various planes, then such visitations become less accidental and more planned. However, since the inhabitants of each plane are bound by particular materialized patterns of their 'home,' they bring this pattern of camouflaged vitality with them. Certain kinds of science cannot operate without it.
When the inhabitants of a plane have learned mental science patterns, then they are to a great degree freed from the more regular camouflage patterns. The flying saucer appearances come from a system much more advanced in technological sciences than ours. However, this is still not a mental science plane. Therefore, the camouflage paraphernalia appears, more or less visible, to our astonishment.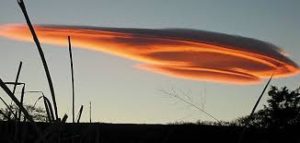 So strong is this tendency for vitality to change from one apparent form to another, that what we have here in our flying saucers is something that is actually not of our plane nor of the plane of its origin.
What happens is this: When the 'flying saucer' starts out toward its destination, the atoms and molecules that compose it (and which are themselves formed by vitality) are more or less aligned according to the pattern inflicted upon it by its own territory. As it enters our plane, a distortion occurs. The actual structure of the craft is caught in a dilemma of form.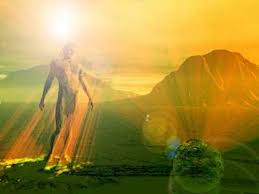 It is caught between transforming itself completely into earth's particular camouflage pattern, and retaining its original pattern. The earthly viewer attempts to correlate what he or she sees with what he or she supposedly knows or imagines possible, in the little he or she understands of the universe.
What he or she sees is something between a horse and a dog and resembles neither. The craft retains what it can of its original structure and changes what it must. This accounts for much of the conflicting reports as to shape, size and color. The few times that the craft shoots off at right angles, it has managed to retain functions ordinary to it in its particular habitat.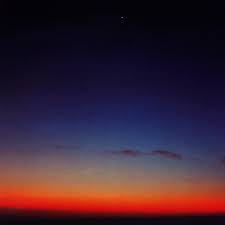 I do not believe we will have any saucer landings for quite some while — not physical landings in the usual sense of the word. These saucers cannot stay on our plane for nay length of time. The pressures that push against the vehicle itself are tremendous. It is literally caught between two worlds. To conform to the laws of a particular plane is a practical necessity, and at this time, the 'saucers' cannot afford to stay betwixt and between for any indefinite period.
What they do is take a quick glimpses of our plane — and hold in mind that the saucer or cigar shape seen within our system is a bastard form having little relation to the structure at it is at home base.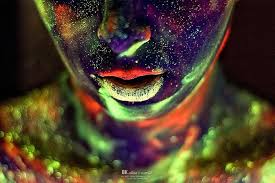 In other words, people from other systems of reality do appear in ours. Sometimes on purpose and sometimes by accident. In some cases, our people have blundered through the apparent curtain between our past and present, and so have others blundered into the apparent division between one plane and another. Usually, they have been invisible to our plane, as the few who fell into the apparent past were invisible to the people of the past.
This sort of experience involves a sudden psychic awareness that all boundaries are for practical purposes only. There are many kinds of science, however, besides our own. There are many, for example, just dealing with locomotion. Had the human race gone into certain mental disciplines as thoroughly as it has explored technology, then its practical transportation system would be vastly different and far more efficient.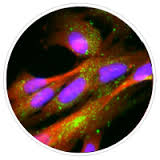 A plane is not necessarily a planet. A plane may be one planet, but a plane may also exist where no planet is. One planet may have several planes. Planes may also involve various aspects of apparent time. Planes can and do intermix without the knowledge of the inhabitants. A plane may be a time or only one iota of vitality that exists by itself. A plane may cease to be. A plane is formed for entities as patterns for fulfillment along various lines. It is a climate conducive to the development of unique and particular capabilities and achievements and isolation of elements.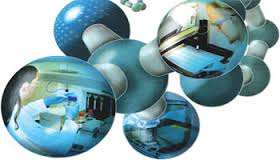 It is often practical that entities or their various personalities visit one plane before another. This does not mean that one plane must necessarily be visited before another. We could say also that an entity visits all planes simultaneously, as it is possible for us to visit the state of sorrow and joy almost simultaneously and experience both emotions in heightened form because of the almost immediate contrast. In fact, the analogy of a plane with an emotional state is much more valid than the analogy between a plane and a geographical state, particularly since emotional states take up no room or space.