The young selfhood is freer in its identification, and as yet has not been taught to identify its own personality with its sex exclusively.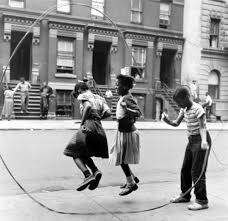 In the dreams of children this same activity continues, so that the boy may have many dream experiences as a girl, and the girl as a boy. More than this, however, in children's dreams as in their play activity, age variances are also frequent. The young child dreaming of its own future counterpart, for example, attains a kind of psychological projection into the future of its world. Adults censor many of their own dreams so that the frequent changes in sexual orientation are not remembered.
Play then at another game, and pretend that you are of opposite sex. Do this after an encounter in which the conventions of sex have a played a part. Ask your self how many of your current beliefs would be different if your sex was. If you are a parent, imagine that you are your mate, and in that role imaginatively consider your children.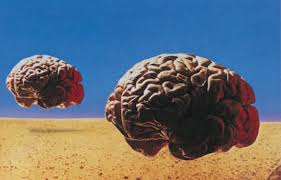 Our beliefs about dreams color our memory and interpretation of them, so that at the point of waking, with magnificent psychological duplicity, we often make last minute adjustments that bring our dreams more in line with our conscious expectations. This sexual symbols usually attached to dream images are highly simplistic, for example. They program us to interpret our dreams in a given manner.
We do have a "dream memory" as a species, with certain natural symbols. There are individually experienced, with great variations. The studies done on men and women dreamers are already prejudiced, however, both by the investigators and by the dreamers themselves. Men remember "manly" dreams — generally speaking, now — while women in the same manner remember dreams that they believe suit their sex according to their beliefs.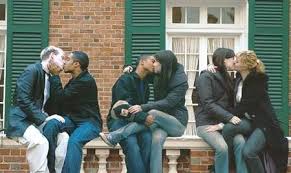 People often program their waking memory in quite the same fashion. The psyche, again, not only has no one sexual identification, but it is the larger psychic and psychological bank or potentials from which all gradations of sexuality emerge. It is not sexual, and yet it is the combination of those richest ingredients considered to be male and female.
The human personality is therefore endowed sexually and psychologically with a freedom from strict sexual orientation. This has contributed to the survival of the species by not separating any of its mental or psychological abilities into two opposite camps. Except for the physical processes of reproduction, the species is free to arrange its psychological characteristics in whatever fashions it chooses. There is no inner programming that says otherwise.
In dreams this psychological complexity is more apparent. Because of programming, many people refrain from natural reactions of a most harmless nature, and these are often given expression in the dream state. Those dreams, however, are precisely the ones least remembered — the censoring is so habitual. The male's aggressive tendencies, often taken as basic characteristics of the species itself, are a case in point. This is an exaggerated, learned aggressive response, not natural in those terms in our species, or as interpreted in any other species.
This artificial aggressiveness has nothing to do either, basically, with the struggle for survival. It is the direct result of the fact that the male has been taught to deny the existence within himself of certain basic emotions. This means that he denies a certain portion of his own humanity, and then is forced to overreact in expressing those emotions left open to him. The reasons for such a lopsided focus? The male chose to take upon himself a kind of specialization of consciousness that, carried too far, leads to a hard over-objectivity. Only in dreams in our time, in our society, is male free to cry unabashedly, to admit any kind of dependency, and only at certain occasions and usually in relative privacy is he allowed to express feelings of love.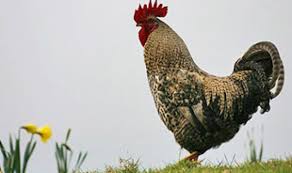 His rage turns outward as aggression. It is the highest idiocy, however, to project that artificial aggression outward upon the animal kingdom in general. Such beliefs invisibly affect all of our studies — and worse, they help us misread the activity in nature itself.
Those who imagine they look upon nature with the most objective or eyes are those whose subjective beliefs blind them most of all for they cannot see through their own misinterpretations. It has been said that statistics can be made to say two things at once, both contradictory; so the facts of nature can be read in completely different fashions as they are put together with the organizational abilities of the mind operating through the brain's beliefs. The exterior core of dreams is also blemished to that degree, but the inner core of dreams provides a constant new influx of material, feedback, and insight from the psyche, so that the personality is not at the mercy of its exterior experience only — not confined to environmental feedback only, but ever provided with fresh intuitive data and direction.
Even is such dreams are not recalled, they circulate through the psychological system, so to speak. They are responsible for the inventiveness and creativity of the species, even bringing new comprehensions that can be used to bear upon the life of the physical world.