A suggestion solemnly repeated many times, particularly after the turn of the century. This might sound like a bit of overly optimistic, though maybe delightful, nonsense. To a degree, however, that suggestion worked for millions of people. It was not a cure-all. It did not help those who believed in the basic untrustworthiness of their own natures. The suggestion was far from a bit of fluff, however, for it could serve — and it did — as a framework about which new beliefs could rally.
We often have in our society the opposite suggestion, however, given quite regularly: "Everyday, in every way, I am growing worse, and so is the world." We have meditations for disaster, beliefs that invite private and mass tragedies. They are usually masked by the polite clothing of conventional acceptance. Many thousands may die in a particular battle or war, for example. The deaths are accepted almost as a matter of course. These are victims of war, without question. It seldom occurs to anyone that these are victims of beliefs — since the guns are quite real, and the bombs and the combat.
The enemy is obvious. His intentions are evil. Wars are basically examples of mass suicide — embarked upon, however, with all of the battle's paraphernalia, carried out through mass suggestion, and through the nation's greatest resources, by men who are convinced that the universe is unsafe, that the self cannot be trusted, and that strangers are always hostile. We take it for granted that the species is aggressively combative. We must out-think the enemy nation before we ourselves are destroyed. These paranoiac tendencies are largely hidden beneath man's nationalistic banners.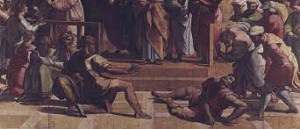 "The end justifies the means." This is another belief, most damaging. Religious wars always have paranoiac tendencies, for the fanatic always fears conflicting beliefs, and systems that embrace them.
We have occasional epidemics that flare up, with victims left dead. Partially, these are also victims of beliefs, for we believe that we have natural body is the natural prey of viruses and diseases over which we have no personal control, except as it is medically provided. In the medical profession, the overall suggestion that operates is one that emphasizes and exaggerates the body's vulnerability, and plays down its natural healing abilities. People die when they are ready to die, for reasons that are their own. No person dies without a reason. We are not taught that, however, so people do not recognize their own reasons for dying, and are not taught to recognize their own reasons for living — because we are told the life itself is an accident in a cosmic game of chance.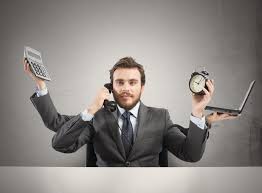 Therefore, we cannot trust our own intuitions. We think that our purpose in life must be to be something else, or someone else, than we are. In such a situation many people seek out causes, and hope to merge the purposes of the cause with their own unrecognized one.
There have been many great men and women involved in causes, to which they gave their energies, resources, and support. Those people, however, recognized the importance of their own beings, and added that vitality to causes in which they believed. They did not submerge their individuality, and became more themselves. They extended their horizons, pushed beyond the conventional mental landscapes — driven by zest and vitality, by curiosity and love, and not by fear.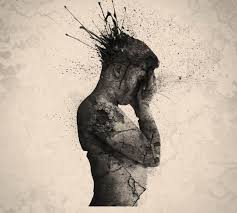 Many people lose their lives in tragedies. People willingly take their lives at the command of their leaders. No armies stand outside. Those people succumb to an epidemic of beliefs, to an environment [that is] closed mentally and physically. The villains consists of the following ideas that the world is unsafe, and growing deadly; that the species itself is tainted by a deadly intent; that the individual has no power over his or her reality; that society or social conditions exist as things in themselves, and their purposes run directly counter to the fulfillment of the individual; and lastly, that the end justifies the means, and that the action of any kind of god is powerless in the world.
The people who kill themselves are idealists — perfectionists of exaggerated quality, whose very desire for the good was tainted and distorted by those beliefs just mentioned. For those beliefs must gradually shut out perception of good from experience.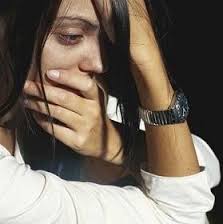 Man/Woman is of good intent. When we see evil everywhere in man's and woman's intent — in our own actions and those of others — then we set oneself up against our own existence, and that of our kind. We focus upon the gulf between our ideals and our experience, until the gulf is all that is real. We will not see man's and woman's good intent, or we will do so ironically — for in comparison with our ideals, good in the world appears to be so minute as to be a mockery.
To this extent experience becomes closed. Such people are frightened of themselves, and of the nature of their existence. They may be intelligent or stupid, gifted, or mundane, but they are frightened of experiencing themselves as themselves, or of acting according to their own wishes. They help create the dogma or system or cult to which they "fall prey." They expect their leader to act for them. To a certain extent he/she soaks up their paranoia, until it becomes an unquenchable force in him/her, and he/she is their "victim" as much as his/her followers are his/her "victims."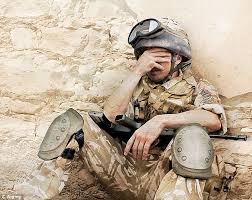 In the Middle East affair, we have "red-blooded Americans" dying on a foreign shore, under a banner of wars, which under certain circumstances have been acceptable. We did not have Americans dying in a bloody revolution, caught among terrorists. We had instead Americans succumbing in a foreign land to some belief that are peculiarly American, and home-grown.
We have American belief that money will solve almost any social problem, that the middle-class way of life is the correct "democratic" one, and that the difficulty between blacks and whites in particular can be erased by applying social bandages, rather than by attacking the basic beliefs behind the problem.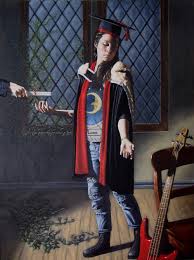 Many young men and women have come to adulthood in fine ranch houses in good neighborhoods. They would seem to be at the peak of life, the product of the best America has to offer. They never had to work for a living, perhaps. they may have attended colleges — but they are the first to realize that such advantages do not necessarily add to the quality of life, for they are the first to arrive at such an enviable position.
The parents have worked to give their children such advantages, and the parents themselves are sometimes confused by their children's attitudes. The money and position, however, have often been attained as a result of the belief in man's and woman's competitive nature — and that belief itself erodes the very prizes it produces: The fruit is bitter in the mouth. Many of the parents believed, quite simply, that the purpose of life was to make more money. Virtue consisted of the best car, or house or swimming pool — proof that one could survive in a tooth-and-claw world. But the children wondered: What about those other feelings that stirred in their consciousness? What about those purposes they sensed? The hearts of some of them were like vacuums, waiting to be filled. They looked for values, but at the same time they felt that they were themselves sons and daughters of a species tainted, at loose ends, with no clear destinations.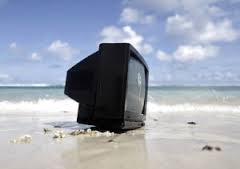 They tried various religions, and in the light of their opinions of themselves their earlier advantages seemed only to damn them further. They tried social programs, and found a curious sense of belonging with the disadvantaged, for they were also rootless. The disadvantaged and the advantaged alike then join in a bond of hopelessness, endowing a leader with a power they felt they did not possess.
They finally retreated into isolation from the world they knew, and the voice of their leader at the was magnified merging of their own voices. In death they fulfilled their purposes, merging a mass statement. It would make Americans question the nature of [suicide's]their society, their religions, their politics, and their beliefs.
Each suicide decided to go along that course.