I would like to discuss in relation to action. We mentioned in earlier blogs that all action does not necessarily involve motion that is apparent as such to us. To one extent or another, all actions are unfoldings. The action of dreaming itself is partially a physical phenomena. There is, then, the outside action that makes dreaming possible, the action that is dreaming. Dreaming is amazing and can be quite complex, if you are having trouble sleeping then you may want to check out some sleeping tips, this post from VisionBedding has great sleep tip ideas to help you rest and get a good nights sleep, this will enable you to dream better dreams too as you will be more relaxed.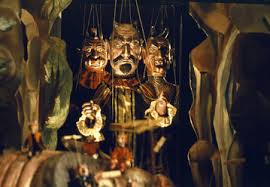 The there are the endless varieties of actions within the dream which is, in itself, a continuing act. The images within a dream also act. They move, speak, walk, run. There is, at times, a dream within a dream where the dreamer dreams that he or she dreams. Here, of course, the dimensions of action are more diverse.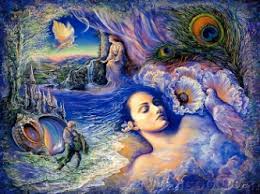 Many of these actions performed by dream images are muscular ones, physical manipulations. But many of these actions are also mental manipulations or esthetic realizations and even aesthetic performances. These dream images are not one-dimensional cardboard figures by any means. Their mobility, in terms of perspectives and within space, is far greater than our own.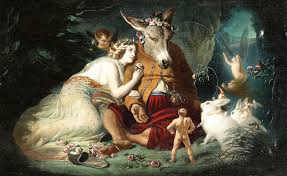 We perceive but a small portion of these images which we have ourselves created. We cannot bring them back into the limited perspectives of our present physical field and are left with but glimpses and flimsy glimmerings of images that are as actual, vivid and more mobile than normal physical ones.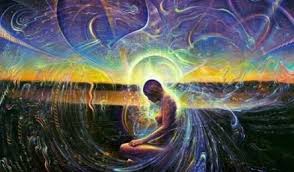 I have said before in previous blogs that the dream world is composed of molecular structure, and that it is a continuing reality, even though our own awareness of it is usually limited to the hours of our own sleep. There is a give-and-take here. For if we give the dream world much of its energy, much of our own energy is derived from it.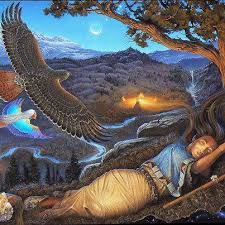 Nor is the dream world a shadow image of our own. It carries on according to the possibilities inherent within it, as we carry on according to the possibilities in the physical system. In sleeping, however, we focus our awareness in altered form into another world that is every bit as valid as our physical one. Only a small amount of energy is focused into the physical system during sleep, enough simply to maintain the body within the environment.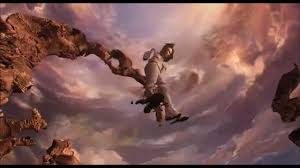 In many respects, actions within the dream world are more direct than our own. It is because we remember only vague glimmerings and disconnected episodes that dreams appear often chaotic or meaningless, particularly to the ego which censors much of the information that the subconscious retains. For most people, this censoring process is valuable, since it prevents the personality from being snowed under by data that it is not equipped to handle. The ability to retain experience gained within other fields is the trend of further developments. Nevertheless, every man and woman intuitively knows his and her involvement here.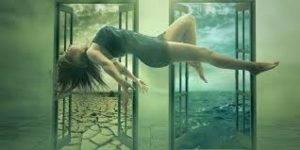 Some dream events are more vivid than waking ones. It is only when the personality passes out of the dream experience that it may seem unreal in retrospect. For [upon waking] again, the focus of energy and attention is in the physical universe. Reality, then, is a result of focus of energy and attention.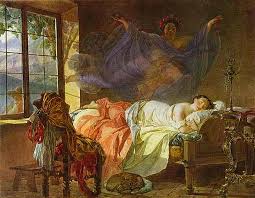 I used the term, pass out of the dream world purposely, for here we see a mobility of action easily and often accomplished — a passing in and out that involves an action without movement in space. The dreamer has, at his or her fingertips, a memory of his or her 'previous' dream experiences and carries within him or her the many inner purposes which are behind his or her dream actions. On leaving the dream state, he or she becomes more aware of the ego and creates, then, those activities that are meaningful to it. As mentioned earlier, however, dream symbols have meaning to all portions of the personality.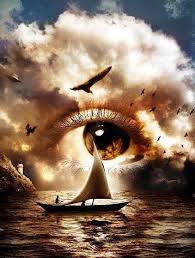 The dream world has a molecular construction, but this construction takes up no space as we know it. The dream world consists of depths and dimensions, expansions and contractions that are more clearly related, perhaps, to ideals that have no need for the particular kind of structure with which we are familiar. The intuitions and certain other inner abilities have so much more freedom here that it is unnecessary for molecules to be used in any imprisoning form. Action in the dream world is more fluid. The images appear and disappear much more quickly because value fulfillment is allowed greater reign.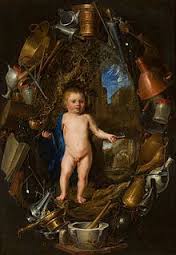 The slower physical manifestation of growth that occurs within the physical system involves long-term patterns filled by atoms and molecules which are, to some extent, then imprisoned within the constructions. In the dream world, the slower physical growth process is replaced by psychic and mental value fulfillment which does not necessitate any long-range imprisonment of molecules within a pattern. This involves a quickening of experience by the sort of time necessities inherent within the physical universe. Action is allowed greater freedom.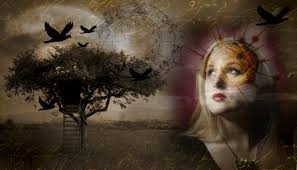 This is not to say that structure does not exist within the dream world, for structures of a mental and psychic nature do exist. But structure is not dependent upon matter, and the motion of the molecules is more spontaneous. An almost unbelievable depth of experience is possible within what would seem to us a fraction of a moment.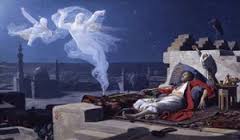 One of the closet glimpses we can get of pure action is action as it is involved with the dream world and in this mobility as the personality passes into and out of the dream field. Within the physical world, we deal with the transformation of action into physical manipulations — but this involves only a small portion of the nature of action, and it is my purpose to familiarize you with action as it exists, more or less, in pure form. In this way, you will be able to perceive the ways in which it is translated into other fields of actuality that do not involve matter as we know it.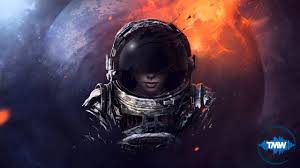 Within the reality of the dream world, fulfillment and dependence, then, are not dependent upon permanence in physical terms. Bursts of developments are possible that have matured in perspectives that are not bound up in time.
These developments are the result of actions that occur in many perspectives at once and not developments that happen as within the physical system through a seeming series of moments. Basically, even the physical universe itself is so constructed, but for all practical purposes, as far as perception and experience is concerned, time and physical growth apply. As a result, the ego portion of personality is, to a large extent, dependent for its maturity and development upon the amount of time that the physical image has spent within the system.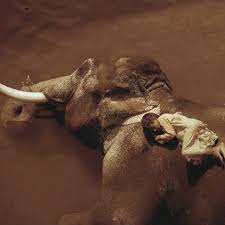 A certain portion of physical growth, in terms of a series of moments, is, therefore, necessary for value fulfillment to show itself within a physical organism. But in the dream world, 'growth' is a matter of value fulfillment which is achieved through perspectives of action — through traveling within any given action, and following it and changing with it.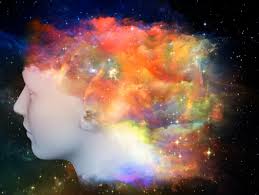 Now, we experience action as if were moving along a single line, each dot on it representing a moment of our time. But at any of these 'points,' action moves out in all directions. From the standpoint of that moment-point, we could imagine action forming an imaginary circle with the point as apex. But this happens at the point of every moment. There is no particular boundary to the circle. It widens outward indefinitely. Now, in the dream world, and in all such systems, development is achieved not by travelling our single line, but by delving into that point that we call a moment. Basically the physical universe is at the apex of such a system itself.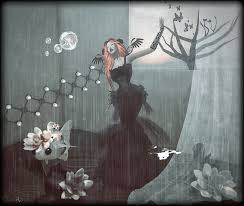 "In Midnight Thickets"
In midnight thickets
Dreamers plunge,
While the moon
Shines calmy on.
The town is sleeping,
Bodies lie
Neat and empty
Side by side.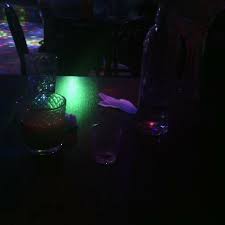 But every self
Sneaks out alone,
In darkness with
No images on,
And travel freely,
All alert,
Roads unlisted
On a map.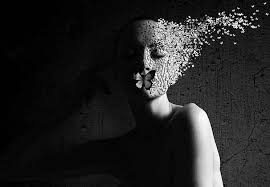 No man or woman can find
Where he or she have been,
Or follow in flesh
Where the self tread,
Or keep the self in
Though doors are closed,
For the self moves through
Wood and stone.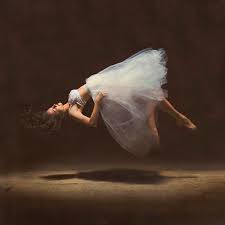 No man or woman can find
The post or sign
That led the self
Through such strange land.
The way is gone,
The self returns
To slip its bony
Image on.