To some extent we realize that the world has physical contents, existing at one time yet varying in their characteristics. In those terms, the world is composed of its physical ingredients. That "package" is the only part of the picture that we see, however.
Psychically, our world is composed of the contents of its consciousness. We have maps or continents and oceans, and in the entire view each portion is like a piece of a jigsaw puzzle, all fitting together perfectly, smoothly flowing into the natural structure of the world. So at any given time there is a world consciousness, a perfect jigsaw of awareness in which each identity, however large or small, has its part.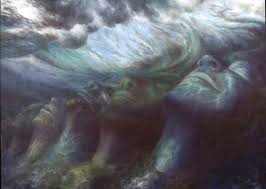 There are earthquakes that erupt physically, and tracings are made of them. There are also inner earthquakes of consciousness from which the physical ones emerge–storms of mind or being,eruptions in which one segment of the world consciousness, repressed in one area , explodes in another.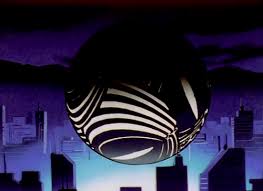 If we could orbit our planet in a different kind of craft, we could view the psychic content of the world, seeing the world consciousness shining far more brilliantly than any lighted city. We could spot the point of intense activity, see the birth of new myths and the death of old ones as certainly as we might be able to see a mountain slide or a tidal wave. The physical portions of the earth are all related. So does consciousness form its own kind of inner structures from which, the physical ones emerge. We are indeed counterparts, then, each of the other. Yet as there is great variety to physical form, so counterparts follow a still more expansive inner freedom that finds an even greater diversity of characteristics.