It has a validity within very limited perspectives only; for consciousness does, indeed, evolve form. Form does not evolve consciousness. It is according to when we come into the picture, and what we choose to observe. Consciousness did not come from atoms and molecules scattered by chance through the universe.
In terms of the simultaneous nature of time and existence, know that the theory of evolution is as beautiful a tale as the theory of Biblical creation. Both are quite handy, and both are methods of telling stories, and both might seem to agree within their own systems, and yet, in larger respects they cannot be realities.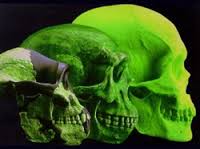 Within us, concepts and actions are one. We recognize this, but our mental lives are often built around concepts that , until recently, have been considered very modern and very 'in," such as the idea of evolution. In actuality, life bursts apart in all directions as consciousness does. There is no one steady stream of progress.
But why are the "expert dreamers" not more progressive?" We realize that our own progress as a civilization will, in our terms, come to a halt unless we advance in other directions. This is what our civilization is learning that we cannot rape our planet, that life did not begin as some isolated [substance] that in the great probabilities of existences met another [similar substance], and another, and then another, until a orgy, neither does consciousness exist as simple organisms separated by vast distances, but as a complicated gestalt.