Theoretical physicists have charted how the first explosion may have " evolved" from one with temperature well in excess of 100,00 million degrees Kelvin into a cooler one of "only" a few thousand degrees Kelvin around 500,000 years later, so that atoms could begin to form.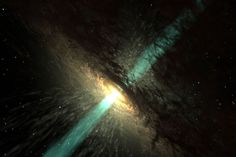 One less prominent theory The "inflationary model," which may become much better known. It incorporates many of the features of the big-bang theory, and actually may answer certain questions in a better scientific fashion. One of the big differences between the two is that in the big-bang theory all of matter in the universe was already present, though existing in an extremely dense state which then began to expand; the inflationary model suggests that the universe was created out of nothing, or out of just about nothing — meaning that through unforeseeable rhythms sub-atomic particles spontaneously came into being as matter. A fantastic, inflationary expansion then began. Yet this creation of matter out of nothing, so to speak, violates at least some of the laws of conservation — laws that are indeed among the most basic and chemical tenets of physics.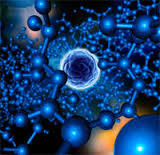 I don't necessarily believe in either the big-bang or inflationary models of the creation of the universe, even though material in my blogs may be evocative of portions of both theories. In physics, we're asked to believe that this "extremely dense state" which began to expand was in actuality many billions of times smaller than a proton. (Protons are subatomic components of the nuclei of atoms.) Matter is a form of energy. Even so, I have trouble conceptualizing the idea that all matter in our universe, out to the farthest-away galaxy of billions of stars, grew from this unimaginably small and dense, unimaginably hot "original" state or area of being. I can see how such a concept can be postulated mathematically — but could it ever have really happened in ordinary terms?