Looking at our own species we are often less kindly, less compassionate, less understanding. It is easy to condemn our own kind.
It may be difficult sometimes for us to understand, but our species means well. We understand that the tiger exists in a certain environment, and reacts according to his nature. So does man and woman. Even his or her atrocities are committed in a distorted attempt to reach what we consider good goals. He and she fails often to achieve the goals, or even to understand how his or her very methods prevent their attainment.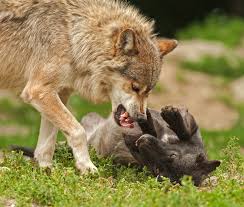 He and she as indeed as blessed as the animals, however, and his or her failures are the results of his or her lack of understanding. He or she is directly faced with a far more complex conscious world than the other animals are, dealing particularly with symbols and ideas that are then projected out ward into reality, where they are to be tested. If they could be tested mentally in our context, there would be no need for physical human existence.
Too many complicated issues are connected here, so that I must at best simplify. It is as if man and woman said: "Now what about this idea? What can we do with it? What will happen if we toss it out into reality, physically? How far can we go with any of the great social, scientific, religious ideas that are so peculiarly the offshoots of man's and woman's mind?"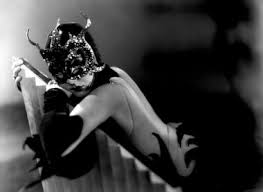 If such issues could all be mentally worked out on some non-physical drawing board, again, the great challenge of physical existence would be neither necessary nor meaningful. How far, say, can nationalism be carried? To what extent can the world be treated as if it were external to man and woman, as an object? What can man or woman learn by treating the body as if it were a machine? As if it were a mirage? As if it were driven by blind instinct? As if it were possessed by a soul?
To some extent, these are all unique and creative ponderings that on the part of the animals alone would be considered the most curious and enlightening intellectual achievements. The animals must relate to the earth, and so must man and woman. As the animal must play, mate, hunt his prey or eat his berries within the physical context of sun, ground, trees, snow, hail and wind, so in a different way man and woman must pursue his/her ideas by clothing them in the elemental realities of earth, by perceiving them as events.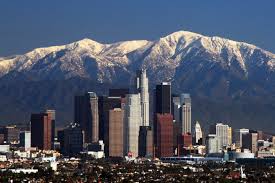 When he or she is destructive, man or woman does not seek to be destructive per se; but in a desire to achieve that which he or she thinks of as particular goal that to him or her is good, he or she forgets to examine the goodness of his or her methods.
One animal chasing and killing its prey serves the greater purpose of preserving the balance of nature, whether or not the animal is aware of this — and again, the animal's intent is not evil. Man and woman consumes ideas. In so doing he or she contributes to a different kind of balance, of which he or she is usually unaware. But no man or woman truly acts out of pure intent to do wrong, or to be vicious. Storms rend the summer sky, sending forth thunder and lightening. Earthquakes may ravage the countryside. We may deeply regret the havoc worked, knowing that neither the storm nor the earthquake is evil. Not only did they have no wrong intent, but the overall conditions corrected the earth's balance.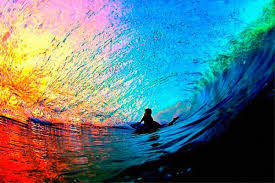 This requires some unique understanding. The destructive storms worked by mankind ultimately cannot be said to be any more evil than the earthquake. While man's and woman's works may often certainly appear destructive, we must not blame man's or woman's intent, nor must we ever make the error of confusing man and woman with their works. For many well-intentioned artists, with the best of intentions, produce at times shoddy works of art, all the more disappointing and deplorable to them because of the initial goodness of their intent.
Their lack of knowledge and techniques and methods then become quite plain. By concentrating too deeply upon the world of newspapers and the negative reports of man's and woman's actions, it is truly easy to lose sight of each man's and each woman's basic good intent.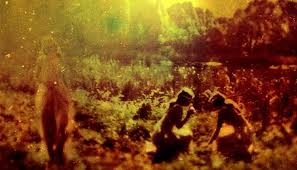 That intent may be confused, poorly executed, tangled amid conflicts of beliefs, strangled by the bloody hands of murders and wars — and yet no man or woman ever loses it. That represents the hope of the species, and it has ever remained lit, like a bright light within each member of the species; and that good intents is handed down through the generations. It is far more potent, that illumination, then any hates or national grudges that may also be passed along.
It is imperative, for any peace of mind, that we believe in that existence of man's or woman's innate good intent.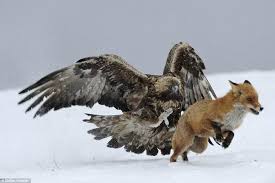 It is shared by all of the other animals. Each animal knows that under certain conditions the other may fight or posture aggressively, or defend its nest. Each animal knows that in time of hunger it might be hunted by another. Except for those situations, however, the animals are not afraid of each other. They know that each other animal is of good intent.
We should grant our own species the same. We can collect books of man's and woman's failures. Why would anyone collect the worst works of any artist, and get pleasure in ripping them apart? Man and woman has produced some fine works: The high level of verbal communication, the multitudinous varieties of emotional interactions and of cultural exchange, the facility with exteriorization of ideas and concepts, the reaches of the imagination — all of these, and many others, are unique in the universe.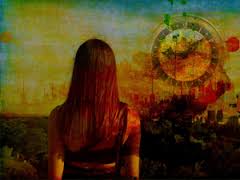 To identify man or woman with their poorest works is to purposefully seek out the mars, the mistakes, of fine artist, and then to condemn him or her. To do this is to condemn ourselves personally. If a scientist says consciousness is the result of chance, or Darwin's theories say that basically man and woman is a triumphant son and daughter of murderers, many people object. If we say, however, that men and women are idiots, or that they are not worth the ground they walk upon, we are saying the same thing. For we must be concerned with this reality as we know it; in those terms, to condemn man or woman is to condemn the species as we know it, and the practical terms of our world.
To say that people can escape to another probability is pragmatically a cop-out — this is apart from the reality of probabilities, for I am speaking from our emotional viewpoint.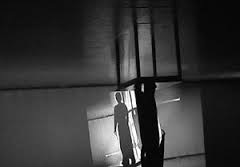 Physically our body has a stance in space and time. Speaking of primary and secondary experience. Let us call primary experience that which exists immediately in sense terms in our moment of time — the contact of body with environment. Creating certain divisions there to make our discussion easier. Therefore, I will call secondary experience that information that comes to us through, say, reading, television, discussion with others, letters, and so forth.
The secondary kind of experience is largely symbolic. This should be clear. Reading about a war in the middle of a quiet sunny afternoon is not the same thing as being in the war, however vivid the description. Reading about the energy shortage is not the same as sitting in a cold house. Reading about the possible annihilation of man-womankind through nuclear destruction or other stupidities, while we are sitting calmly enough in our living room, is obviously far divorced from the actuality described in an article.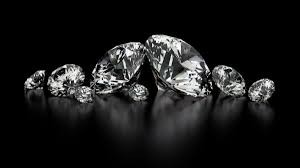 At the levels with which we are concerned, the body must primarily react to present, immediate, primary existence in space and time. At other levels it is equipped to handle many kinds of data, i.e. The precognition of cells. But the body depend on the conscious mind to give it a clear assessment of precise conditions of the space and time it occupies. It depends upon that knowledge.