Each world has its own impetus, yet all are ultimately connected the true dimensions of a divine creativity would be unendurable for anyone consciousness of whatever import, and so that splendor is infinitely dimensionalized, worlds spiralling outward with each 'moment' of a cosmic breath: with the separation of worlds a necessity: and with individual and mass comprehension always growing at such a rate that Everything That Is multiplies itself at microseconds, building both pasts and futures and other time scales we do not recognize. Each is a reality in itself, with its own potentials, and with no individual consciousness, however minute, ever lost.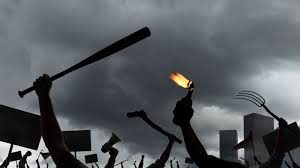 Violence will always be used creatively. We cannot be destructive even when we try. Beyond that, however, in the meantime the violence that we do, we do to ourselves. We are a part of Everything That Is — of all the nature that we know and experience of the world that we know, and even a part of the world that we know that we do not like. If we rip off the wing of a fly, we we are oneself less. If we purposefully, now, or with malice, step upon an ant, then to the extent of our malice we step upon oneself all unknowing. Violence will always be used creatively, but if we do not understand this — and at our present rate of development we do not — then any violence is violence against oneself. This applies to each of us, for when we think in terms of violence we think in terms of malice or aggression. Despite all man and woman does, he and she cannot really work any destruction — but while he or she believes in destruction, then to that extent he or she minimizes what he or she is, and must work harder to use creativity.
All action is creative and ever-occurring — the only way I can get these ideas across . All energy is personified. When we look at atoms and stars we are looking at simultaneous action. We are looking into the past and into the future at the same time, as we think of it. From the landscape of the brain we are trying to look at the landscape of the mind.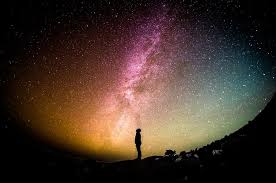 We do not perceive the consciousness within the self. We do not perceive the consciousness within a star, either — yet the star is the physical materialization in our reality of another kind of consciousness, and all we perceive of it.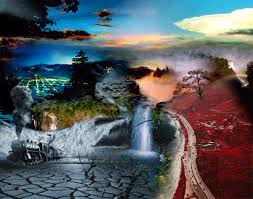 The main issue of course is not to project negatively into the future, for there we are borrowing trouble. With physical conditions already apparent in the present, we can at least realize that while these confront us with a certain evidence, the evidence will indeed change — and can change, and is changing the minute we realize that the evidence, while present, is not inevitable all the evidence available.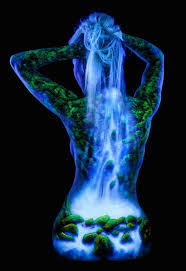 The body is at each and every stage also filled with health and vitality. Those rules do not change. We all are safe and protected. Those reassurances are highly important here now.